General's Drawing Class Essential Kit
Regular price

$0.00 $0.00

Sale price

$23.70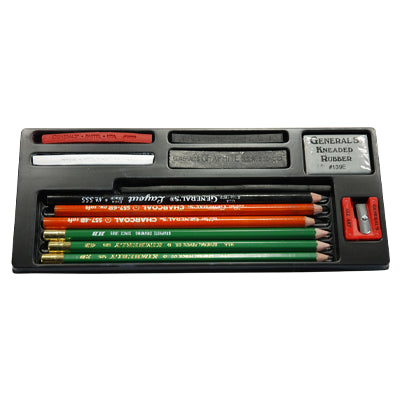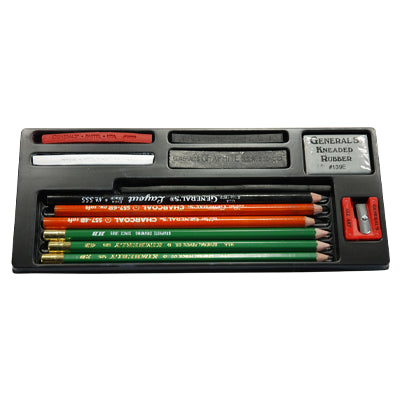 General's Drawing Class Essential Kit
Regular price

$0.00 $0.00

Sale price

$23.70
Available For Delivery:
(3 available)
Coquitlam

(2 available)

Downtown Vancouver

(2 available)

Granville Island

(2 available)

Kelowna

(4 available)

Langley

(3 available)

North Vancouver

(5 available)

Victoria

(6 available)

ECU

(0 available)
The Drawing Class Essential Tools Kit is a 13-piece set of everything needed for you to begin learning to draw, all in one package. Economical pricing and convenience will kick start your drawing experience.
Kit contains: 3 graphite drawing pencils, 2 charcoal pencils, 2 pastel sticks, 1 Layout pencil, 1 stick compressed charcoal, 1 graphite art stick, 1 willow charcoal, 1 sharpener and 1 kneadable eraser.