Gamblin Oil Painting Ground - 16oz
Regular price

$0.00 $0.00

Sale price

$42.49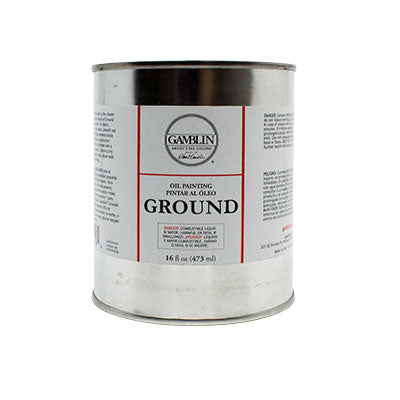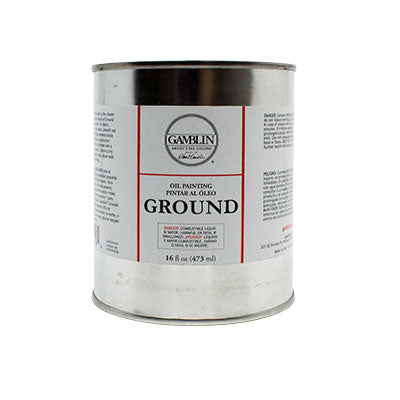 Gamblin Oil Painting Ground - 16oz
Regular price

$0.00 $0.00

Sale price

$42.49
Available For Delivery:
(8 available)
Coquitlam

(2 available)

Downtown Vancouver

(2 available)

Granville Island

(3 available)

Kelowna

(0 available)

Langley

(5 available)

North Vancouver

(1 available)

Victoria

(4 available)

ECU

(0 available)
Gamblin Oil Painting Ground makes a strong, bright foundation for oil paintings on canvas or panel. Formulated from alkyd resin, titanium dioxide, and barium sulfate (for tooth). The use of this ground will make both linen and canvas stiffer than an acrylic gesso, and more flexible than traditional oil primers.
Before Gamblin Oil Painting Ground can be applied to canvas, the canvas must be sealed with a size. Gamblin recommends using their PVA size. When using oil colours, fabric supports need sizing, while panels only need to have a ground.
Some painters have reported that the ground takes a very long time to dry – adding a few drops of mineral spirits can help the product dry at a normal rate.
Excellent primer for oil paintings
Review the online tutorial for application techniques. It's one of those products you need to apply carefully. It's not hard and the results are perfect. Store it in a cool dry place as one can can last a long time if it doesn't dry out.