Gamblin Cold Wax Medium - 16oz
Regular price

Sale price

$43.49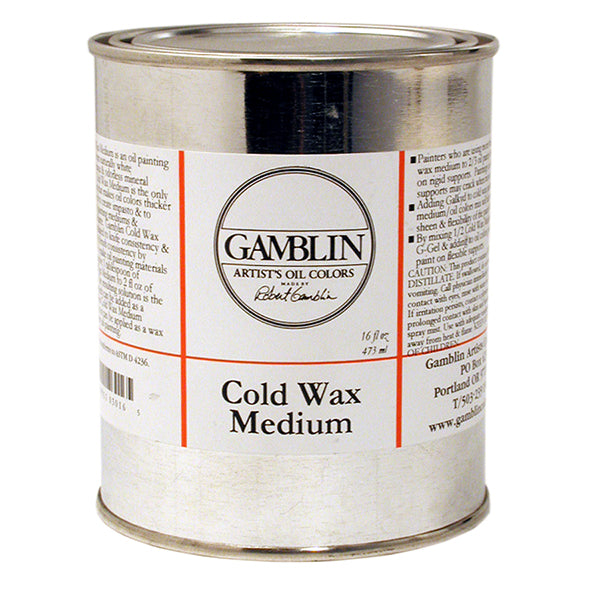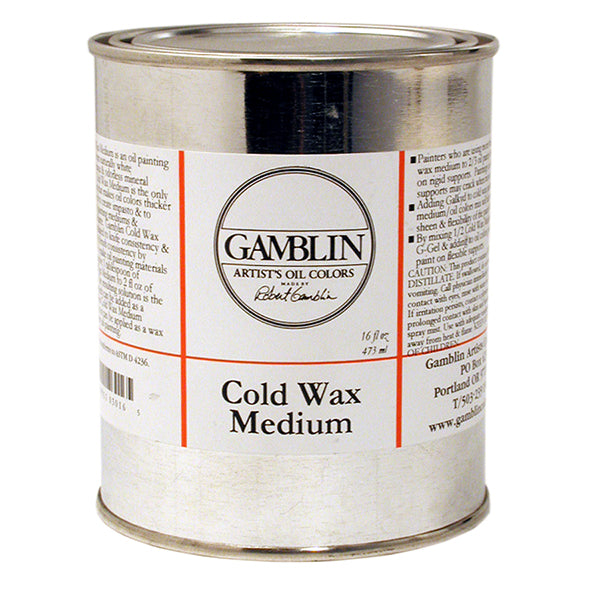 Gamblin Cold Wax Medium - 16oz
Regular price

Sale price

$43.49
Available For Delivery:
(0 available)
Coquitlam

(0 available)

Downtown Vancouver

(1 available)

Granville Island

(1 available)

Kelowna

(1 available)

Langley

(0 available)

North Vancouver

(0 available)

Victoria

(0 available)

ECU

(0 available)
Made from naturally white, unbleached beeswax, alkyd resin, and odourless mineral spirits (OMS). This unique medium is the consistency of paste, and makes oil colours thicker and more matte.
Use Cold Wax Medium to create impasto techniques with a painting knife, or thin with a small amount of OMS to apply with a brush. If using more than ⅓ cold wax medium to 2/3 paint, use a rigid painting support to avoid cracking. Can be combined with other Gamblin mediums such as Galkyd or G-Gel for additional effects. A thin coat of cold wax medium applied over a dried oil painting can be buffed with a soft cloth for a traditional wax varnish.
Click here to learn more about Cold Wax Painting
Gambling cold wax
I began using this product last January. I fell in love with the medium and it changed my style. I love how it is technically sound to paint over and scumble.
Cold Wax
I was hoping the wax would have a lower melting point. I wanted to work without a heating element.
Versatile cold wax
I love this wax. You can use it to drain varnish. You can apply it with oil paints and get amazing effects if you use solvent on it. It creates a wonderful full bodied medium that you can almost sculpt. I've had lots of fun with it and am still learning its many properties.
Great for finishing drawings!
I started using cold wax as a finish on my pencil crayon & soft pastel drawings mounted to cradled panels. It works great! I use an isolation coat of spray fix or spray archival spray varnish on the mounted drawing, let it dry, then apply a thin layer of cold wax using micro fibre cloth. The finish is between matte and satin. This great alternative to using clear resin, especially if you don't like a gloss finish.
still a good medium
It is a very nice material to mix with oil paint. But I bought the same material, same brand but different packaging (smaller); in that one, there were some tiny particles that would give the paint a nice texture that I liked a lot. This new one does not have that but still is a fine medium to thicken the oil paint with.