Gamblin Artist's Oil Colors Introductory Set of 9
Regular price

Sale price

$160.00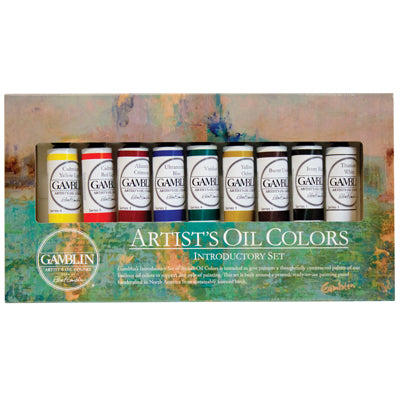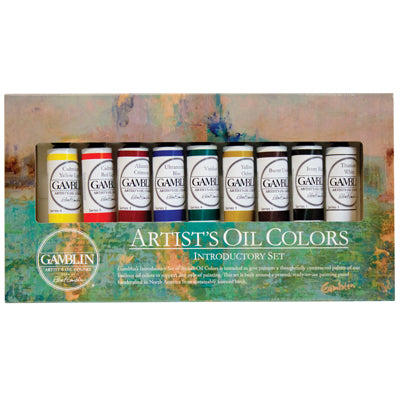 Gamblin Artist's Oil Colors Introductory Set of 9
Regular price

Sale price

$160.00
Available For Delivery:
(4 available)
Granville Island

(6 available)

Coquitlam

(3 available)

Downtown Vancouver

(5 available)

Kelowna

(6 available)

Langley

(6 available)

North Vancouver

(4 available)

Victoria

(8 available)

ECU

(0 available)
Experience rich, buttery tones and colours with the standard for professional oil painting artists.
Gamblin Artist's Oil Colors are made with pure pigments and the finest refined linseed oil. As there are no adulterants or additives in Gamblin colours, each colour retains its own unique characteristics including tinting strength, undertone and texture.
Gamblin is dedicated to maintaining the tradition of oil painting while also working towards an artist's studio with no exposure to toxic solvents.
Set of 9 includes:
Cadmium Yellow Light
Yellow Ochre
Burnt Umber
Cadmium Red Light
Alizarin Crimson
Ultramarine Blue
Viridian
Ivory Black
Titanium White
BONUS 1 primed wood panel (apx. 12″ x 6″)