Flashe Vinyl Emulsion Paints Discovery Set of 6
Regular price

$0.00 $0.00

Sale price

$34.70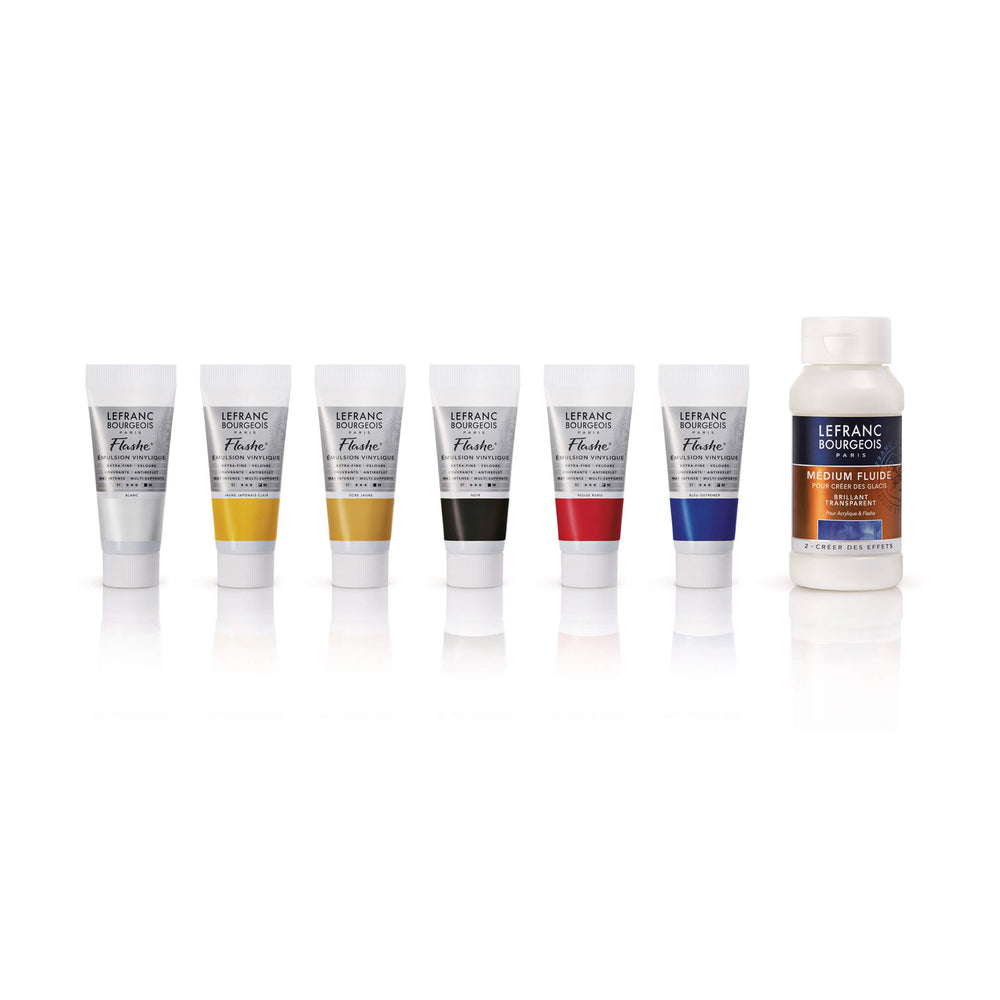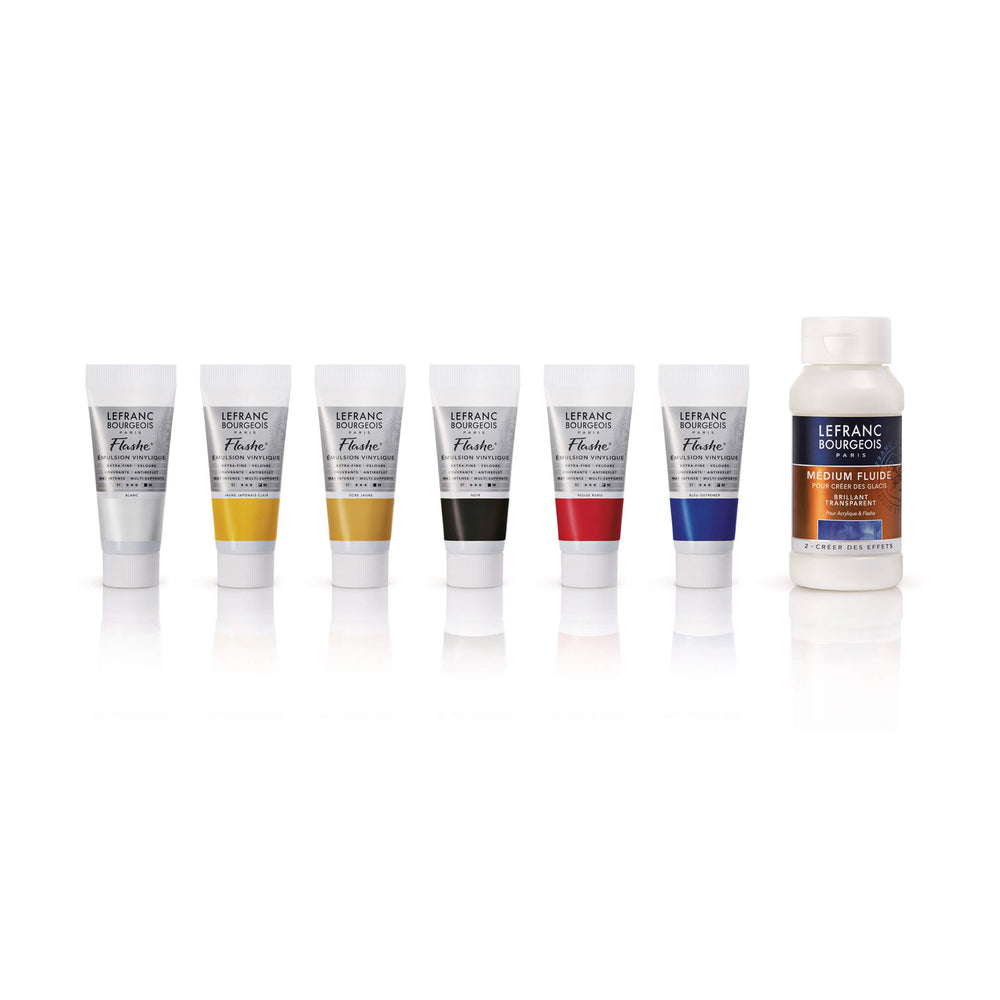 Flashe Vinyl Emulsion Paints Discovery Set of 6
Regular price

$0.00 $0.00

Sale price

$34.70
Available For Delivery:
(11 available)
Granville Island

(6 available)

Victoria

(5 available)

Kelowna

(5 available)

Langley

(5 available)

North Vancouver

(2 available)

Downtown Vancouver

(3 available)

Coquitlam

(4 available)

ECU

(0 available)
In the 1950s, Lefranc Bourgeois developed the iconic Flashe paint, the first vinyl colour and an alternative to traditional art supplies. Its multi-medium grip enabled artists to escape the constraints of their studio or canvas. Its unique pigmentation and matte finish transforms the artists experience. The colour is PURE and adaptable. The pigments create indelible marks on each canvas and space.
Vinyl Fun
I bought these paints because I thought they would be excellent for cubism and abstract as I had just taken a couple of classes on this topic. They are just perfect for that. I will be buying more. The only thing I found difficult was mixing the colours I like to work with blues and greens.