Faber-Castell PITT Pastel Pencil Sanguine
Regular price

$0.00 $0.00

Sale price

$2.80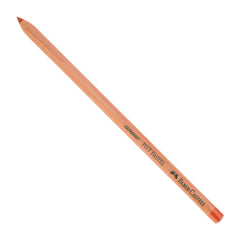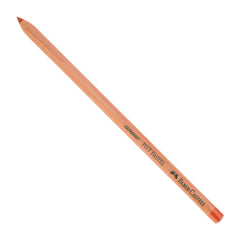 Faber-Castell PITT Pastel Pencil Sanguine
Regular price

$0.00 $0.00

Sale price

$2.80
Available For Delivery:
(2 available)
Coquitlam

(2 available)

Downtown Vancouver

(5 available)

Granville Island

(4 available)

Kelowna

(6 available)

Langley

(1 available)

North Vancouver

(1 available)

Victoria

(6 available)

ECU

(0 available)
Enjoy pastel techniques and versatility without dirty hands and coloured dust.
Faber-Castell PITT Pastel Pencils are durable wood-cased pencils that contain a high level of pigment. They are wax and oil free, which makes them perfectly suited for fine details and elaborated work in pastels.
PITT Pastel Pencils, using Faber-Castell's secure SV bonding process, have superior pencil strength to other brands. Their unique cellulose binder allows for smooth colour laydown and excellent colour opacity. PITT pencils work great with other brands of soft pastels and pencil crayons too!
They can be easily smudged or blended to create fine colour transitions and perfectly complement the pastel crayons. Only minimal fixing is required, ensuring that the pastel drawings retain their vividness of colour.
Drawings done with pastels must be fixed with a fixative to prevent smudging, otherwise the pigments fall off the paper.
Specifications:
Excellent light resistance and colour brilliance
Grease and oil free
Ideal for fine and elaborate details
Can be sharpened with an erasing knife or sharpening machines