Faber-Castell PITT Artist Pen Set - Set of 4 Black
Regular price

Sale price

$15.70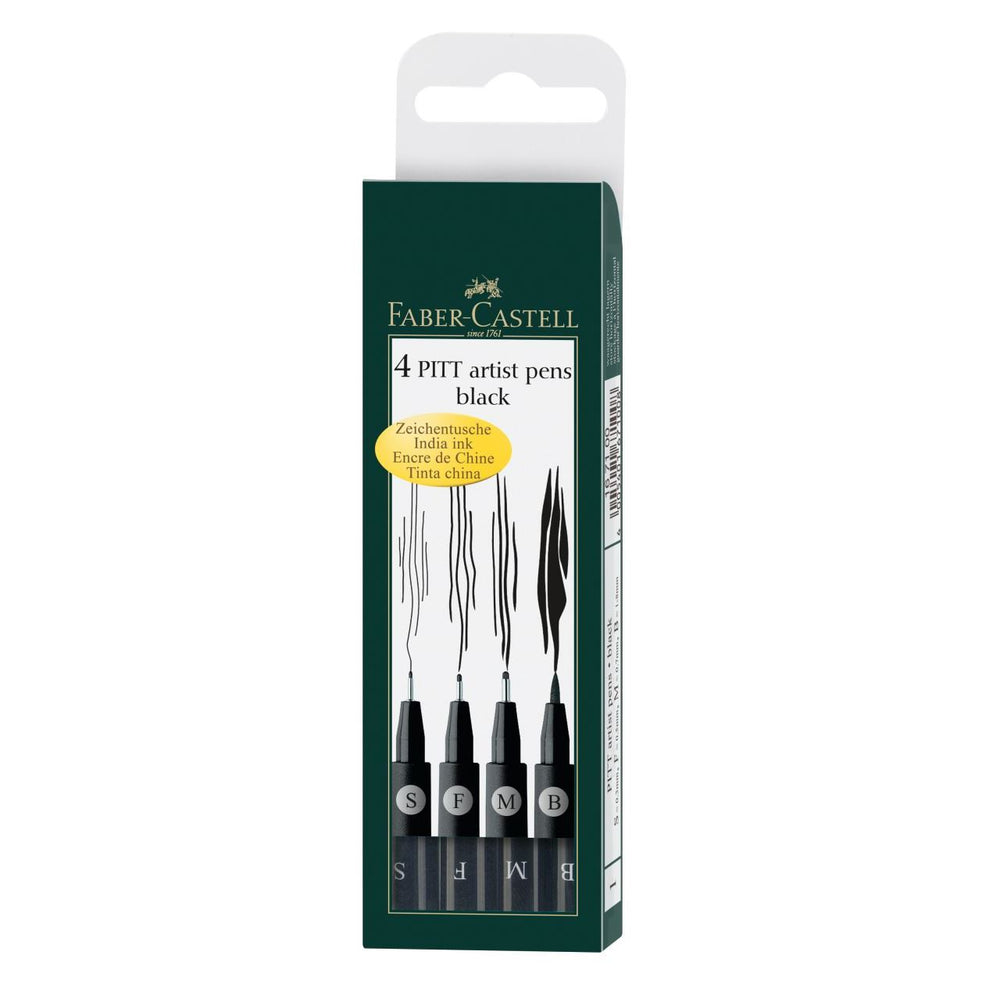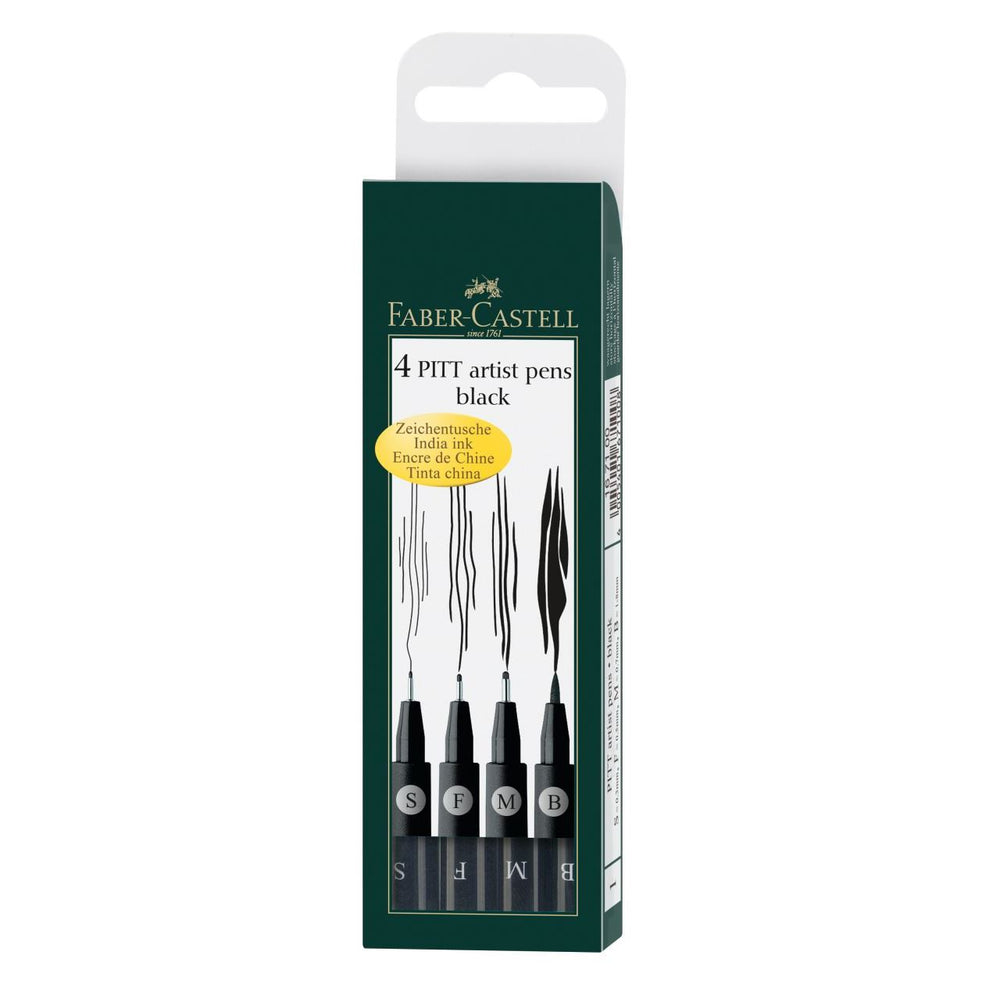 Faber-Castell PITT Artist Pen Set - Set of 4 Black
Regular price

Sale price

$15.70
Available For Delivery:
(20 available)
Granville Island

(13 available)

Victoria

(21 available)

Kelowna

(10 available)

Langley

(13 available)

North Vancouver

(15 available)

Downtown Vancouver

(8 available)

Coquitlam

(11 available)

ECU

(0 available)
The Faber-Castell PITT Artist Drawing Pens are an excellent tool for any application requiring permanence and precision. They contain a highly lightfast, pigmented ink that is smudge and waterproof when dry. The ink in these pens is acid free and pH neutral for archival permanence. The three different nib sizes - M (Medium), F (Fine) and S (Super-Fine) - offer a range of expressive fixed line widths. The Brush Pen (B) offers an organic variable line width. These pens are perfect for sketching, cartooning, fine ink drawings, and journals.
Everything was great except prices were not on the product making it difficile to keep to a $200.00 gift budget that I wanted to spend
Colour-rich Pens w/India Ink by Faber-Castell
These pens bring vibrant colour to your work. You do have to store them horizontally which is just a minor thing to get used to.