Excel Mitre Box Set with K5 Saw
Regular price

$0.00 $0.00

Sale price

$36.49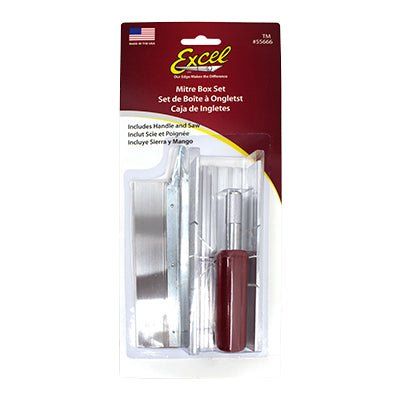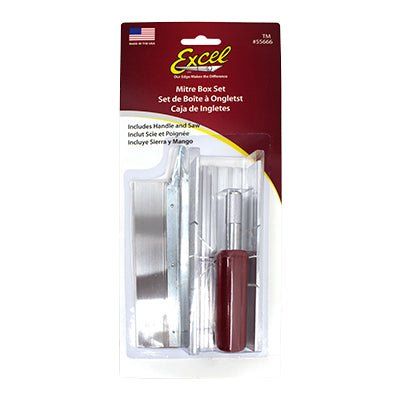 Excel Mitre Box Set with K5 Saw
Regular price

$0.00 $0.00

Sale price

$36.49
Available For Delivery:
(11 available)
Coquitlam

(2 available)

Downtown Vancouver

(2 available)

Granville Island

(2 available)

Kelowna

(2 available)

Langley

(2 available)

North Vancouver

(2 available)

Victoria

(3 available)

ECU

(0 available)
The Excel Mitre Box Set is a hand-powered table top mitre saw set is made from premium aluminum and steel. This aluminum construction Mitre Box has slots for both 45-degree and 90-degree cutting angles.
Razor Saw Set includes heavy duty K5 hobby knife handle with a 5″ steel pull saw blade with 46 teeth per inch.
It is used for cutting perfect angles in hobby and craft projects and can also be used for small DIY molding and framing projects around the house. Great for crafters and hobbyists, for cutting modeling materials including wood, plastic and soft metal.