Excel K4 Swivel Knife with Safety Cap
Regular price

$0.00 $0.00

Sale price

$10.99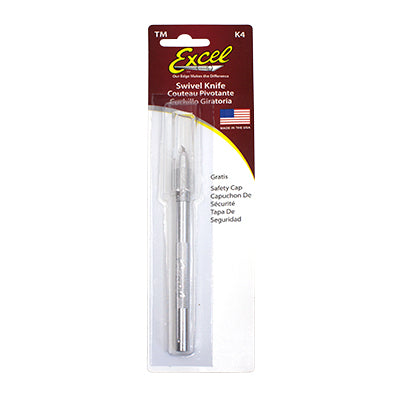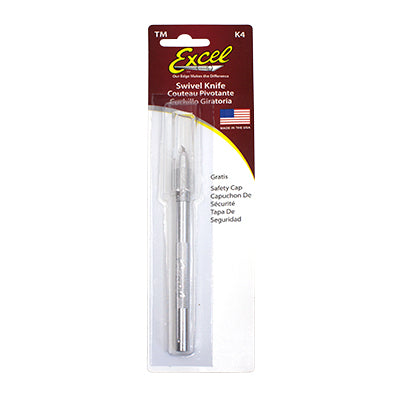 Excel K4 Swivel Knife with Safety Cap
Regular price

$0.00 $0.00

Sale price

$10.99
Available For Delivery:
(13 available)
Coquitlam

(3 available)

Downtown Vancouver

(3 available)

Granville Island

(6 available)

Kelowna

(5 available)

Langley

(1 available)

North Vancouver

(2 available)

Victoria

(0 available)

ECU

(0 available)
The K4 Swivel Knife has a 360 degree rotating blade for cutting curved lines or circles into film, paper, stencils, and decals at every possible angle. It is also great for precision cutting, trimming, and stripping of paper, plastic, wood, cloth, and film.
The Swivel Knife is the perfect tool for hobby and arts and crafts – scrapbooking, model kits, paper crafts, with a textured grip handle for maximum control and stability.
Includes Excel #64 rotating blade.