Excel 30 Degree Snap 9mm Blades Pack of 10
Regular price

$0.00 $0.00

Sale price

$14.49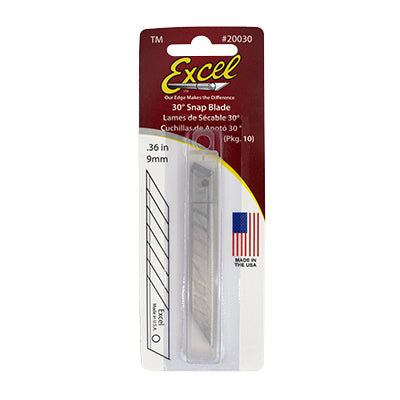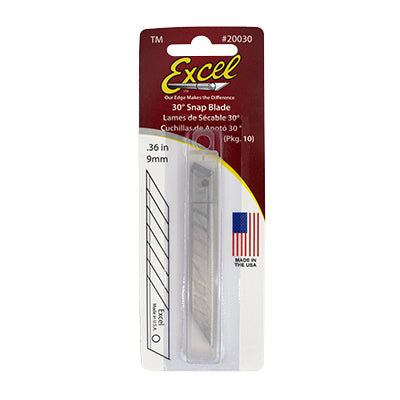 Excel 30 Degree Snap 9mm Blades Pack of 10
Regular price

$0.00 $0.00

Sale price

$14.49
Available For Delivery:
(7 available)
Coquitlam

(2 available)

Downtown Vancouver

(1 available)

Granville Island

(3 available)

Kelowna

(2 available)

Langley

(3 available)

North Vancouver

(2 available)

Victoria

(1 available)

ECU

(0 available)
These super sharp 30 degree utility knife replacement blades, have a 6 point carbon steel snap blade that fits standard 9mm knives and is built for trimming wood, plastic, paper, leather, vinyl, and more.
The 30 degree tip allows you to operate within tight areas, acting as an alternative to the traditional #11 hobby knife blades. The 6 point snap off blades act as 6 separate blades, so when the blade begins to dull simply snap off and you have a fresh blade ready to go.
It's the perfect tool for hobbyist, scrapbooking, or as a general purpose everyday box cutter knife blade.
Pack of ten (10) 6 point snap blades measuring 3.1″ x 0.35″ x 0.015″ with a 3.1″ edge.