Excel #2 Straight Edge Pack of 5
Regular price

$0.00 $0.00

Sale price

$4.49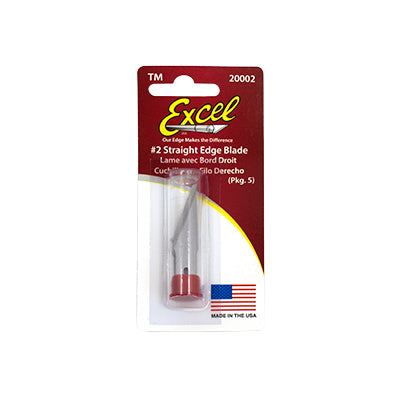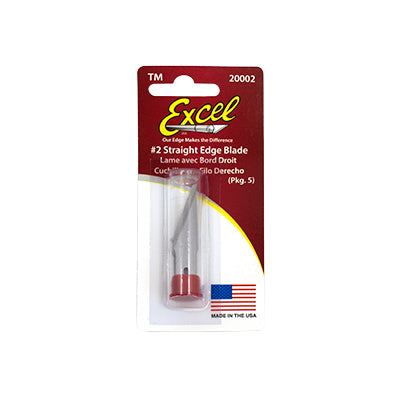 Excel #2 Straight Edge Pack of 5
Regular price

$0.00 $0.00

Sale price

$4.49
Available For Delivery:
(11 available)
Coquitlam

(2 available)

Downtown Vancouver

(3 available)

Granville Island

(5 available)

Kelowna

(3 available)

Langley

(2 available)

North Vancouver

(2 available)

Victoria

(5 available)

ECU

(0 available)
Exceptionally sharp #2 stainless steel blades, perfect for trimming and scoring wood, plastic, paper, leather, and more with ultimate precision.
These versatile replacement blades fit with all standard medium to heavy duty craft knives including the X-Acto Knife.
Perfect tool for graphic artists, designers and arts and crafts applications – wood carving, scrapbooking, model kits, paper crafts and more.
Includes a pack of (5) standard #2 hobby blades with a 1™″ x 1.38″ edge.