Empty Metal Watercolour Case holds 12 Half Pans
Regular price

$0.00 $0.00

Sale price

$19.90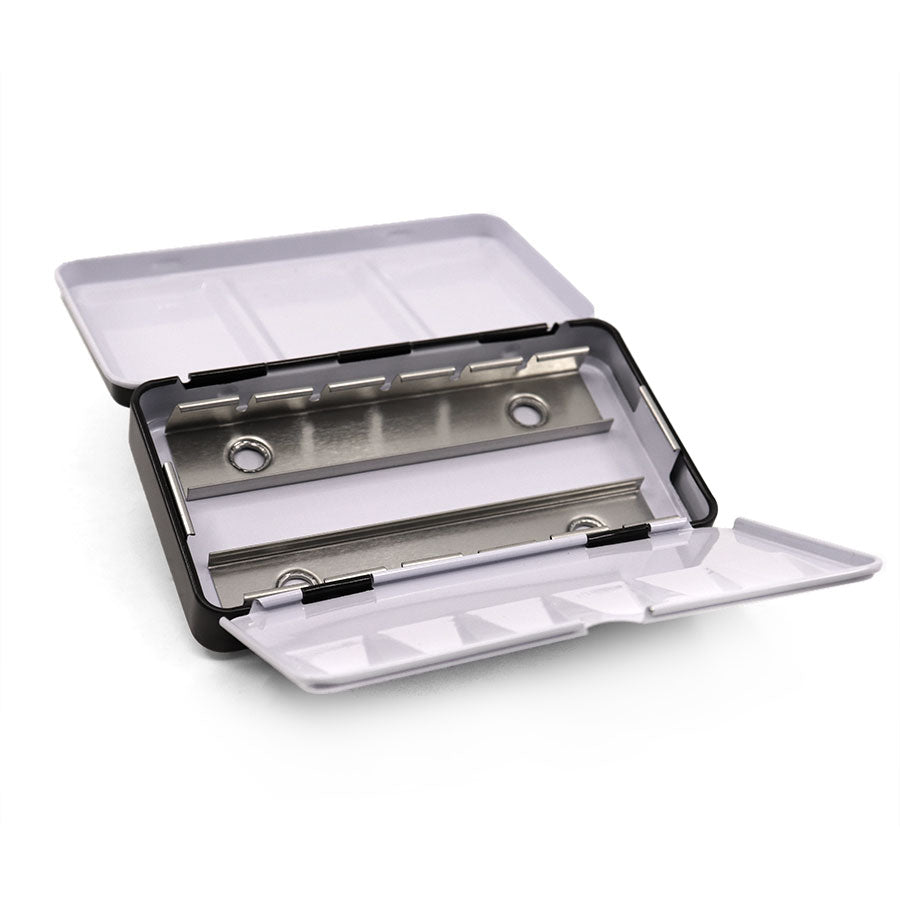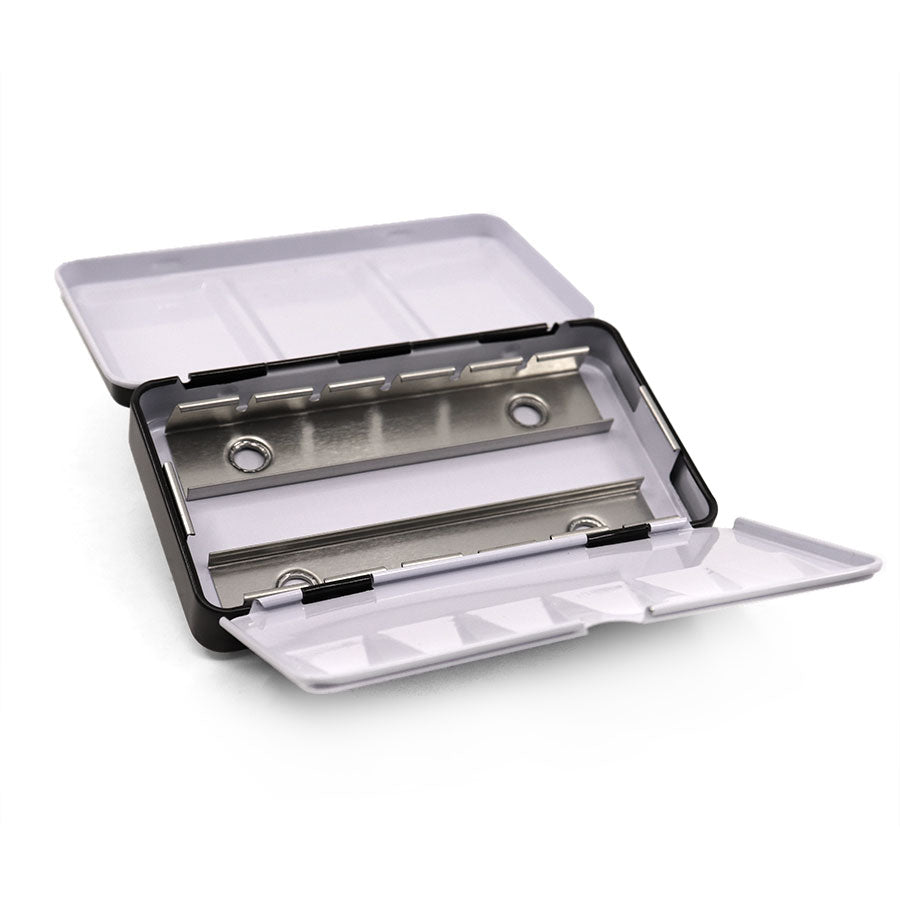 Empty Metal Watercolour Case holds 12 Half Pans
Regular price

$0.00 $0.00

Sale price

$19.90
Available For Delivery:
(546 available)
Coquitlam

(9 available)

Downtown Vancouver

(13 available)

Granville Island

(10 available)

Kelowna

(13 available)

Langley

(9 available)

North Vancouver

(10 available)

Victoria

(12 available)

ECU

(0 available)
Create your own custom dream watercolour palette!
This empty metal case is designed to hold twelve half pans of watercolour paint.
The floor of the case has tabs to keep your pans in place, though the floor is removable if desired. The two lid flaps double as mixing wells, with three large spaces and six smaller spaces. Beneath the removable floor are an additional four mixing wells. The bottom of the case features a thumb ring to help you keep hold of your palette.
The empty pans and paint are not included.
Ouch
I found the same thing in Toronto at above ground art for 20$ for one box and pans. I spent just over 100$ to get two metal boxes and pans from opus. Yes there were shipping costs but the price difference was outrageous. Same product exactly, did I say exactly! So what's the response?