Daniel Smith Walnut Drawing Ink 2oz
Regular price

$0.00 $0.00

Sale price

$13.30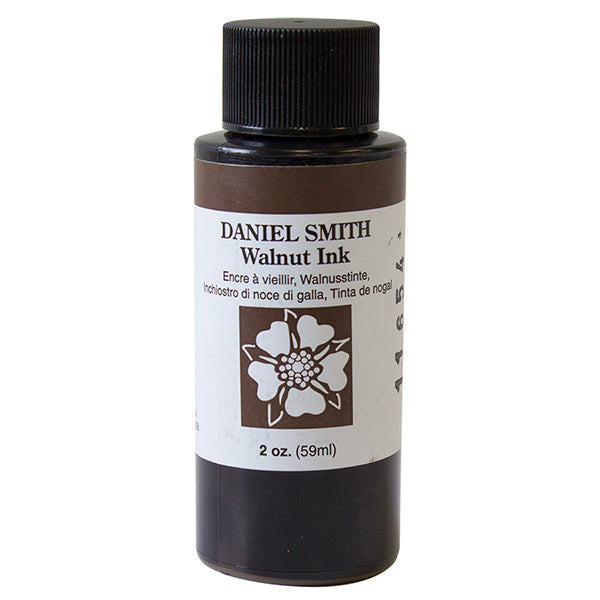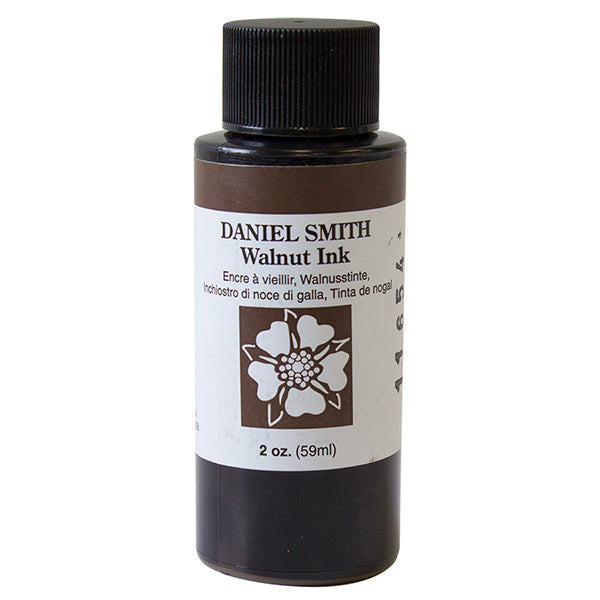 Daniel Smith Walnut Drawing Ink 2oz
Regular price

$0.00 $0.00

Sale price

$13.30
Available For Delivery:
(1 available)
Granville Island

(0 available)

Victoria

(1 available)

Kelowna

(0 available)

Langley

(0 available)

North Vancouver

(1 available)

Downtown Vancouver

(0 available)

Coquitlam

(2 available)

ECU

(0 available)
Daniel Smith Walnut Drawing Ink is a finely pigmented, water-based ink with rich sepia tone. In washes, this ink handles like a watercolour, with good layering and lifting capabilities. The warm character of walnut ink is reminiscent of drawings by Rembrandt. Holds well with a brush or dip pen.
Although this ink is not made from walnuts (genuine walnut ink is highly acidic, and eats away the paper over time), it is walnut-coloured, and made from premium, lightfast, acid-free pigments that will not fade over time.
Specifications:
Lightfast
pH neutral
Consistent
Rich sepia tone
Great for calligraphy, sketching, rendering, and finished artwork
Walnut Drawing Ink
Excellent product! I've never used anything like it before. Gives me complete control with dark to light shades and everything in between…I only wish I had every color in the spectrum as this brand of ink. Is there a such thing?
Daniel Smith Walnut Drawing Ink 2oz