Daniel Smith PRIMATEK 5ml Tubes Set of 6
Regular price

Sale price

$64.60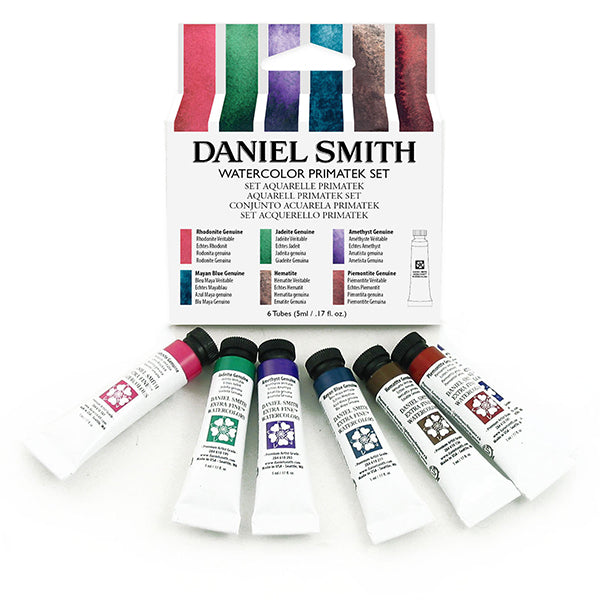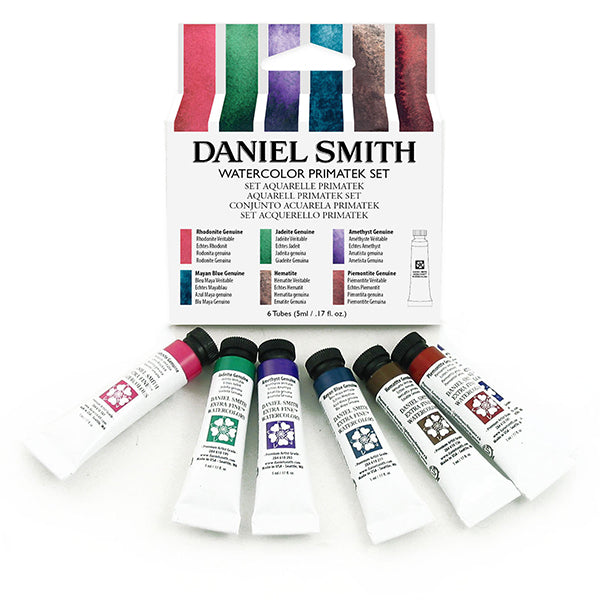 Daniel Smith PRIMATEK 5ml Tubes Set of 6
Regular price

Sale price

$64.60
Available For Delivery:
(11 available)
Granville Island

(5 available)

Victoria

(6 available)

Kelowna

(4 available)

Langley

(4 available)

North Vancouver

(4 available)

Downtown Vancouver

(4 available)

Coquitlam

(3 available)

ECU

(0 available)
PrimaTek Watercolors mix beautifully with other paints on your palette with a heavier body they settle into the dips of your paper leaving wonderful blends and texture. The pigments were carefully picked to give you a huge range of colours that you'll find nowhere else. When mixed with other colours the possibilities are endless. This set offers RHODONITE GEN, JADE, AMTHYST, MAYAN BLU, HERMATITE, PIEMONTITE
Primatek set 6ml tubes
Incredible colours which I will want to buy again. Great for all kinds of watercolours.
Best paint I've tried…so far
I don't have a lot of experience with different paints yet… but I LOVE Daniel Smith paints. I thought I'd get this set to try out the Primatek line since they're pricy and they're gorgeous! I also got the full line of sample dots and I've been trying out making mixes along with what I already owned and I'm getting lovely granulating colours. Super happy!