Daniel Smith Extra Fine Watercolor Dot Card 66 Dots
Regular price

$0.00 $0.00

Sale price

$8.40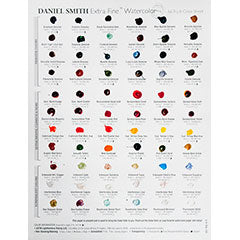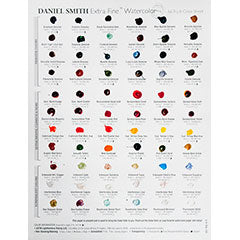 Daniel Smith Extra Fine Watercolor Dot Card 66 Dots
Regular price

$0.00 $0.00

Sale price

$8.40
Available For Delivery:
(0 available)
Granville Island

(3 available)

Victoria

(2 available)

Kelowna

(3 available)

Langley

(15 available)

North Vancouver

(1 available)

Downtown Vancouver

(2 available)

Coquitlam

(1 available)

ECU

(0 available)
These Daniel Smith try-it-yourself dots are an excellent way to test colours in advance. Each colour is labelled with its name, series number, SKU number, and colour information. Simply cut out a colour, along with its pertinent information, dip your brush in water, and onto your colour reference rectangle. Paint out your colour and take notes. You can even create colour mixing references that you may want to remember and use later.
This set contains references for 66 Extra Fine Watercolours produced by Daniel Smith plus a bonus ground while supplies last.
Love Daniel
I really love it. Wish I could get them for my art. They are the right colors. Delivery was great I was just inpatient.