da Vinci MICRO-NOVA Brush Set of 4
Regular price

$0.00 $0.00

Sale price

$59.20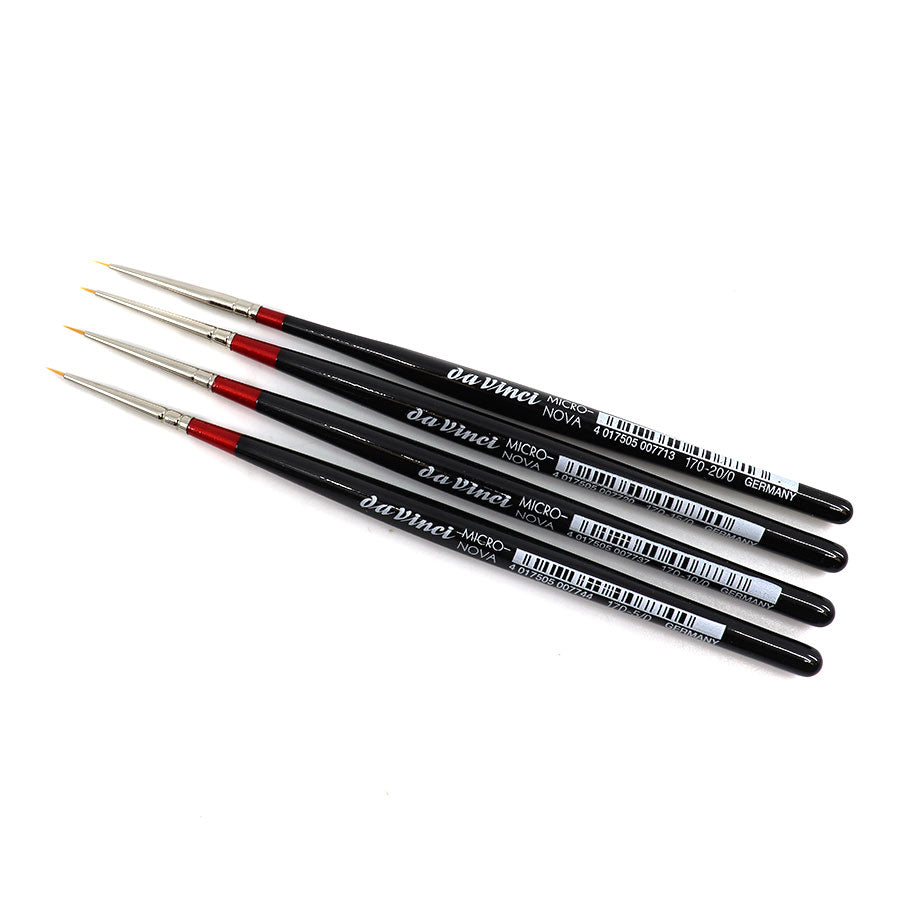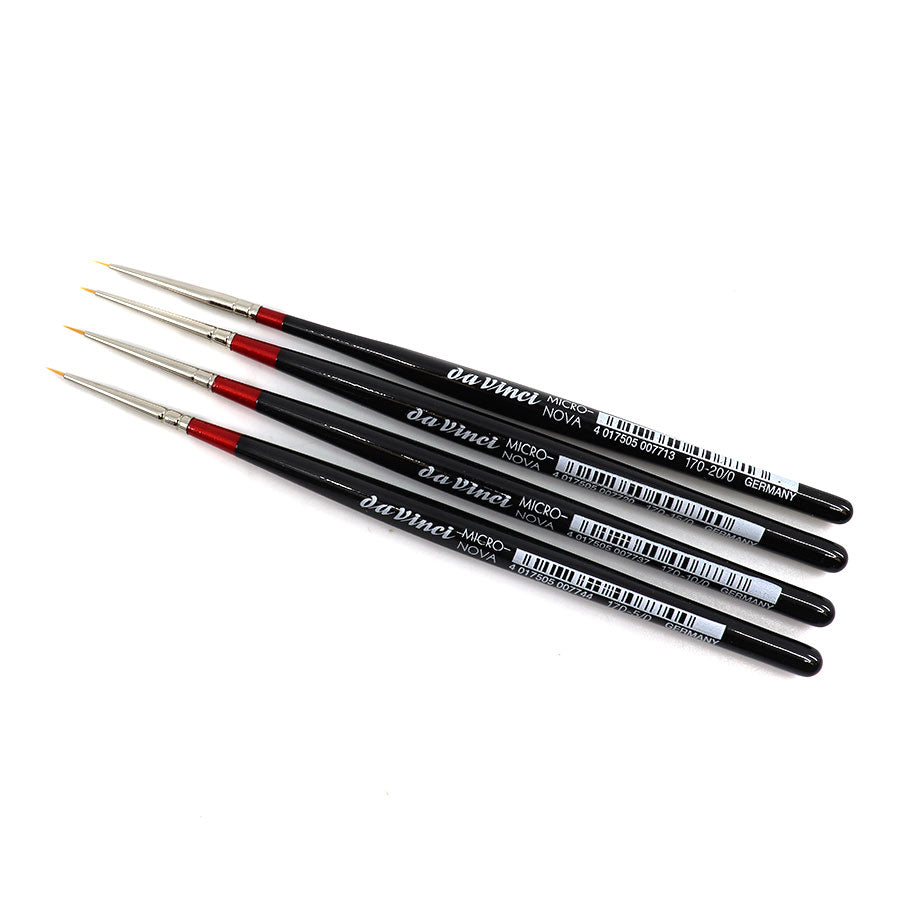 da Vinci MICRO-NOVA Brush Set of 4
Regular price

$0.00 $0.00

Sale price

$59.20
Available For Delivery:
(0 available)
Victoria

(5 available)

Granville Island

(2 available)

Coquitlam

(3 available)

Downtown Vancouver

(3 available)

Kelowna

(4 available)

Langley

(4 available)

North Vancouver

(3 available)

ECU

(0 available)
The da Vinci MICRO-NOVA Series 170 brushes are made of the finest golden synthetic fibre.
For years da Vinci has tried to offer many of their specialized customers smaller brush sizes with an especially designed short handle for good grip and fine detail work, which will not roll away. They have now succeeded with this new brush line for all types of miniature, table-top and micro painting.
This line is offered with Kolinsky red sable hair or NOVA synthetic fibres and has differently coloured "belly bandages" at the edge of the ferrule for differentiation.
The short black polished esagonal handles with red belly bandage with a metal ferrule, set of 4, sizes 20/0, 15/0, 10/0, and 5/0.