Creating Textures in Pen and Ink with Watercolour
Regular price

Sale price

$29.99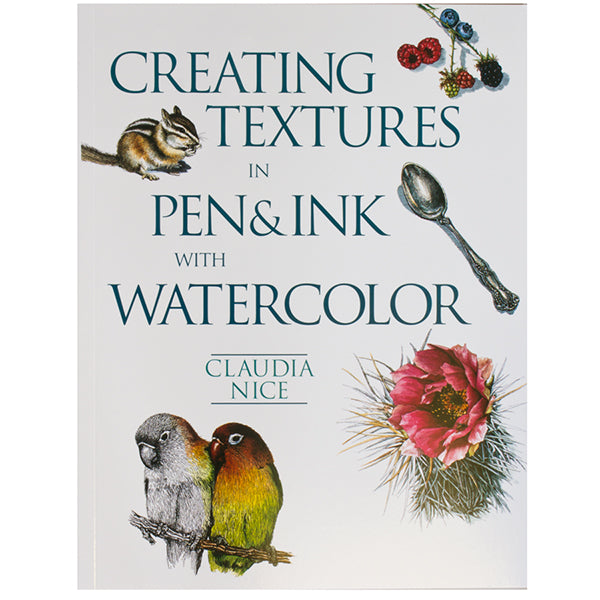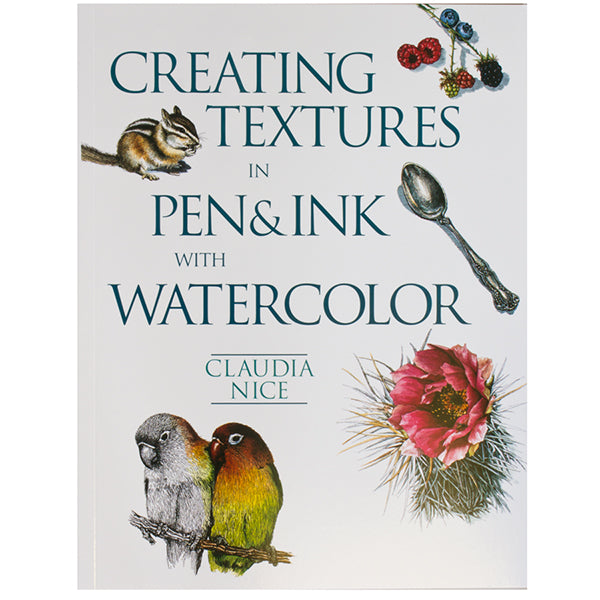 Creating Textures in Pen and Ink with Watercolour
Regular price

Sale price

$29.99
Available For Delivery:
(0 available)
Coquitlam

(0 available)

Downtown Vancouver

(0 available)

Granville Island

(1 available)

Kelowna

(0 available)

Langley

(1 available)

North Vancouver

(1 available)

Victoria

(0 available)

ECU

(0 available)
Creating the illusion of touchable texture on a flat piece of paper is a challenge faced by all artists and illustrators who work in 2 dimensional media.
Claudia Nice, who has authored a number of popular books on using pen and ink in combination with watercolours focuses on this challenge in Creating Textures in Pen & Ink with Watercolors.
There are excellent, well-illustrated exercises that help you visually mimic the textures of such different surfaces and materials as glass, metal, cast iron, adobe, brick, driftwood, basketry, leaves, water, enamel, wood, eggs, animal fur, hair and many more.
The author demonstrates the use of technical pens, paint brushes, coloured inks, fluid acrylics and transparent watercolours.
Release your inner Rackham!