Winsor & Newton Cotman Watercolour Set of 10
Regular price

Sale price

$30.00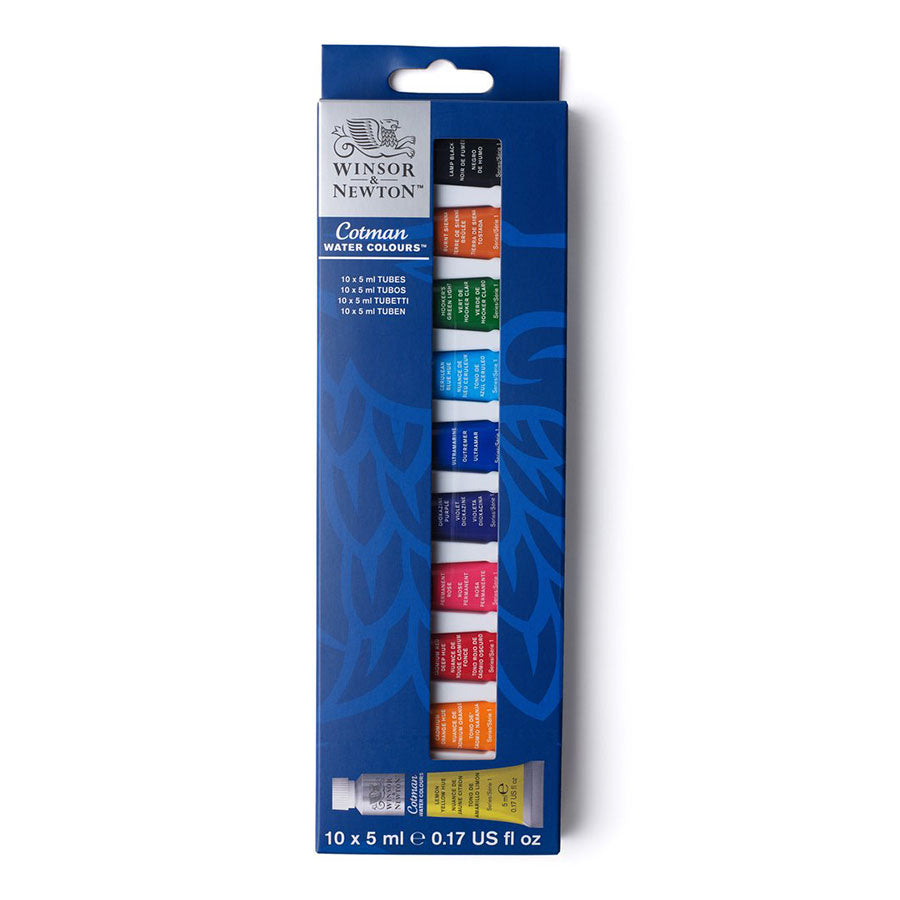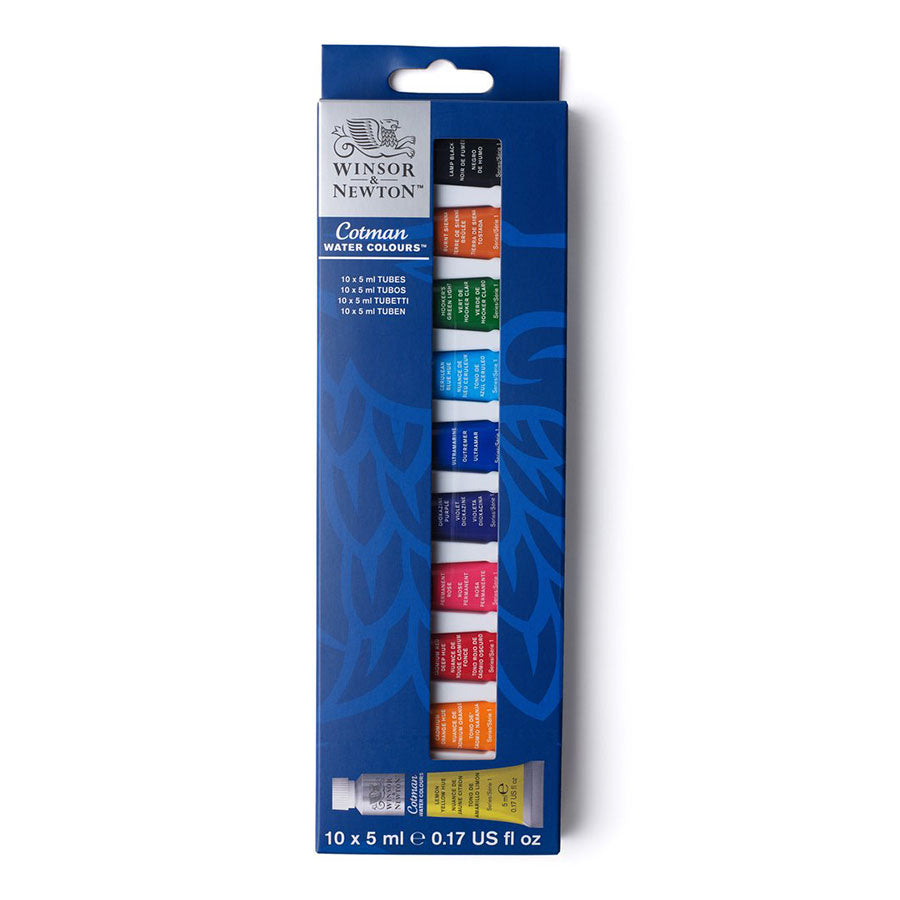 Winsor & Newton Cotman Watercolour Set of 10
Regular price

Sale price

$30.00
Available For Delivery:
(9 available)
Coquitlam

(3 available)

Downtown Vancouver

(3 available)

Granville Island

(4 available)

Kelowna

(2 available)

Langley

(3 available)

North Vancouver

(3 available)

Victoria

(3 available)

ECU

(0 available)
Cotman Watercolours are accessible and formulated to create uniform consistency while being made with fine art pigments, making them perfect for new artists.
This set contains 10 essential starter colours for beginners. Cotman colours are formulated for high transparency and provide outstanding lightfastness. For specific effects use with Winsor & Newton watercolour mediums.
The full range of 40 Cotman Watercolours are available to purchase separately to expand your palette even further.
Colours included in this set:
Lemon Yellow Hue
Cadmium Orange Hue
Cadmium Red Deep Hue
Permanent Rose
Dioxazine Purple
Ultramarine
Cerulean Blue Hue
Hooker's Green Light
Burnt Sienna
Lamp Black
Good for beginners
These are good paints if you want to make flowers and landscape , but I think professional grade is better for portraits