Conte Sketching Pencils
Regular price

$0.00 $0.00

Sale price

$4.80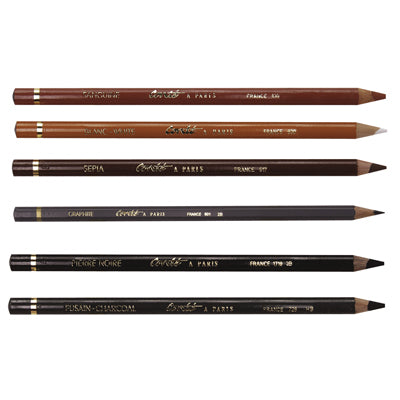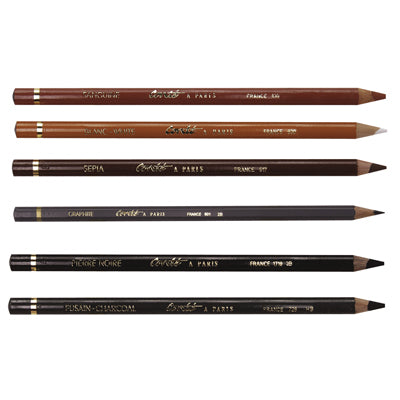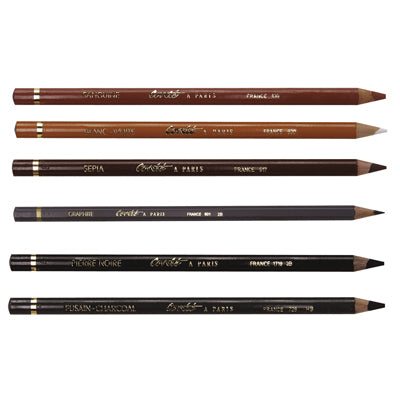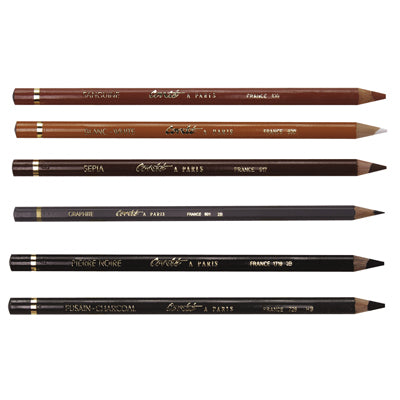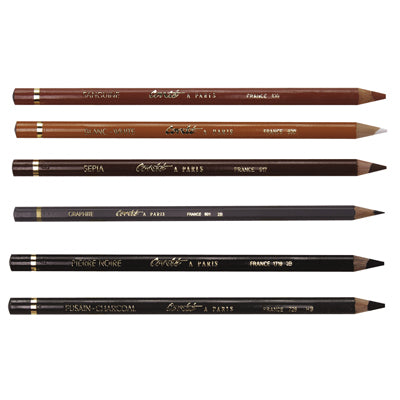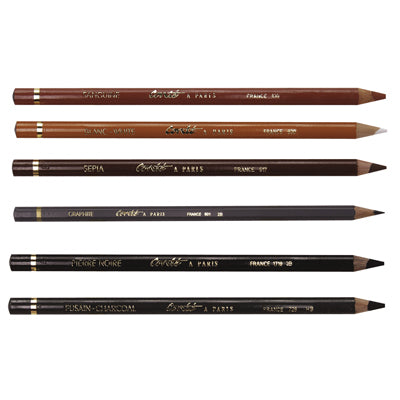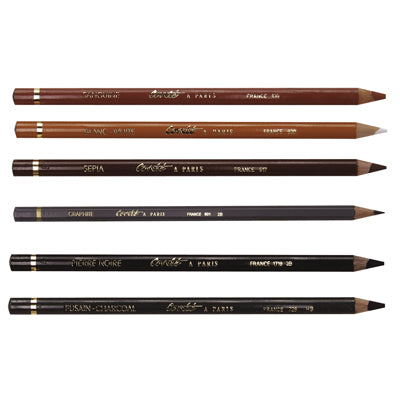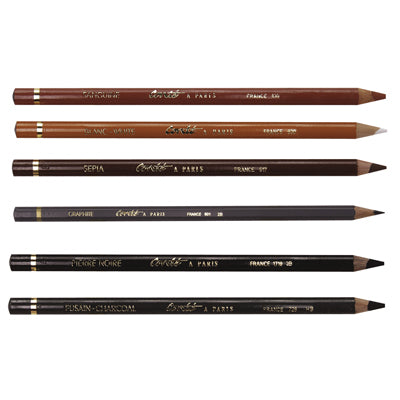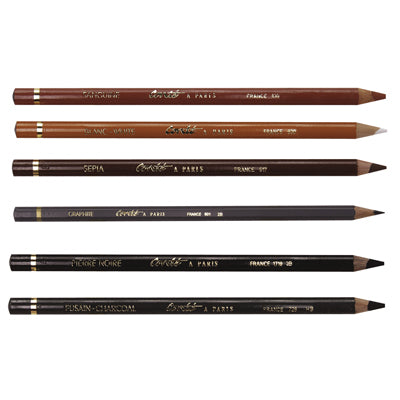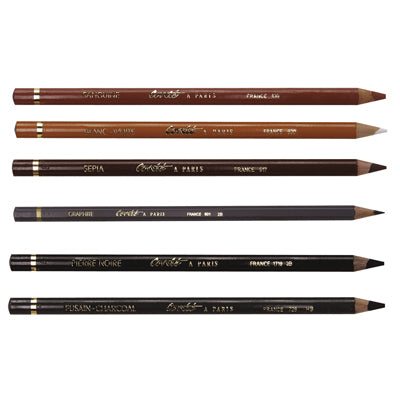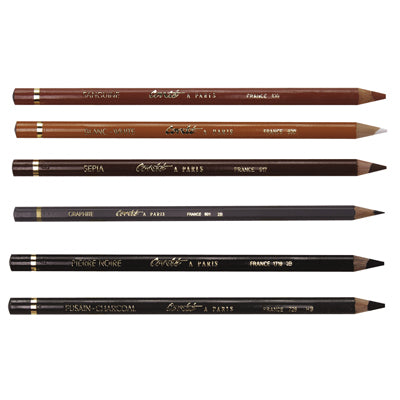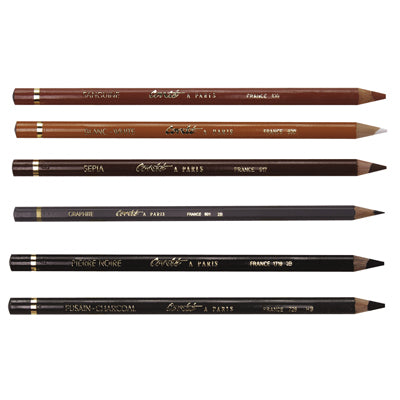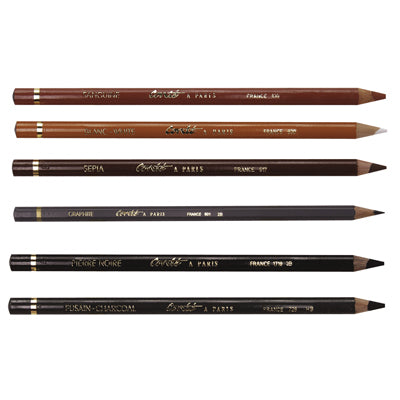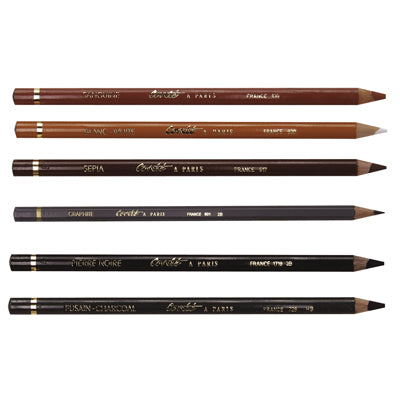 Conte Sketching Pencils
Regular price

$0.00 $0.00

Sale price

$4.80
Available For Delivery:
(25 available)
Granville Island

(7 available)

Victoria

(7 available)

Kelowna

(5 available)

Langley

(3 available)

North Vancouver

(3 available)

Downtown Vancouver

(17 available)

Coquitlam

(8 available)

ECU

(0 available)
Create rich, indelible lines that could only be Conté.
Conté à Paris Sketching Pencils give you an exceptional and extensive range of pencils for maximum versatility in line, tone and intensity.
The soft, smooth leads in Conté à Paris drawing and sketching pencils are unique to the brand, and contain an added abrasive for enhanced stumping and toning. Conté pencils can be sharpened with a knife or razor blade for fine detail work, and they work well on a variety of papers. While most of the crayons in this line are lightfast, some colours may fade over time when exposed to light. Please refer to this colour chart for a complete list of lightfast ratings.
From a deep rust to burnt umber finish, these pencils are ideal for light and accurate sketching, as well as more opaque shading as pressure is applied. The white pencil is ideal for contrasting or softening and lightening drawings.
| | |
| --- | --- |
| Type | Artist grade, wood cased pastel pencils |
| Medium | Natural pigments, chalk, clay |
| Shape | Round |
| Tip(s) | Factory Sharpened, Medium |
| Head | Covered |
| Availability | Pierre Noire (2B, 3B, B, HB), Sanguine, Sepia, White |
conte sketch pencils
I have been buying these for 15 years and need the quality of pencil specific to my drawing but for 15 years same problem the conte when sharpened breaks usually 1 inch from the top maybe becomes solid 2 1/2 inch later.
Yes l use a knive for sharpening and sandpaper. 3HB is the worst but my favourite.