Cobra Oil Painting Paper Pads
Regular price

$0.00 $0.00

Sale price

$28.80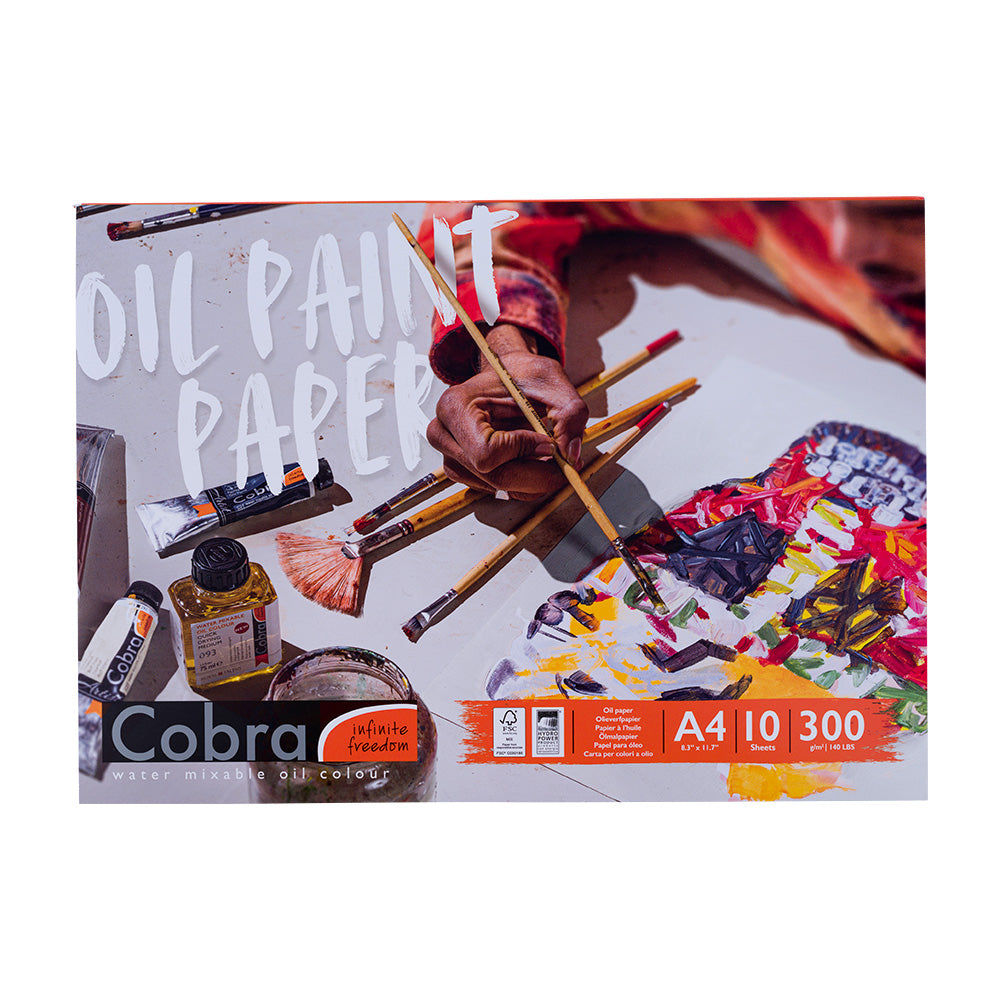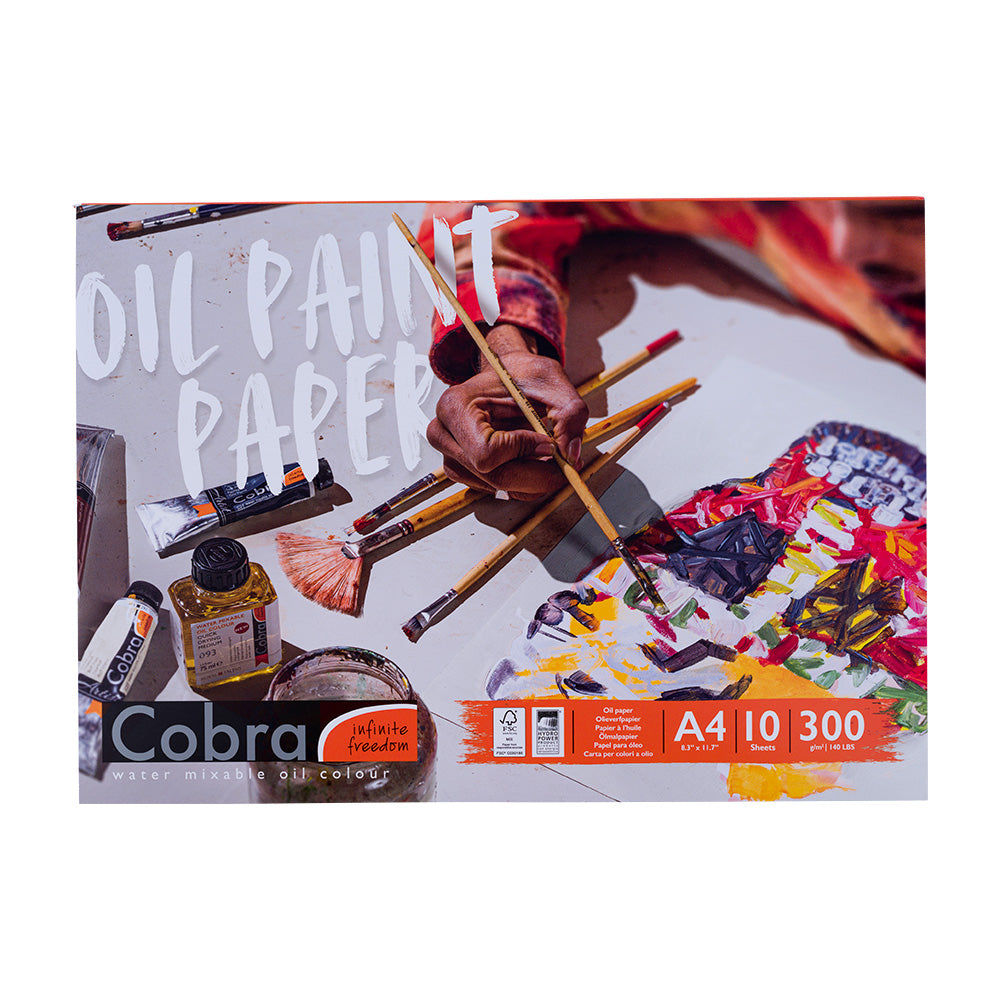 Cobra Oil Painting Paper Pads
Regular price

$0.00 $0.00

Sale price

$28.80
Available For Delivery:
(1 available)
Coquitlam

(5 available)

Downtown Vancouver

(5 available)

Granville Island

(5 available)

Kelowna

(5 available)

Langley

(5 available)

North Vancouver

(6 available)

Victoria

(6 available)

ECU

(0 available)
Cobra Oil Colour Paper is specially developed for artists who want to paint responsibly and freely anywhere, without solvents for a healthy environment.
Paper is easier to take with you and is cheaper than a canvas, so it is also ideal if you want to make multiple sketches.
If you would like to paint with oil paint on paper, you need specially prepared paper. A special external glue applied to the paper prevents the oil from soaking through the paper. This oil colour paper is acid-free, so the work is guaranteed to remain in good condition for years.
This product is made of material from well-managed, FSC®-certified forests and other controlled sources. Cobra oil colour paper is made with energy derived from water, hydropower.
How To Use
The paper is prepared, so you can work on it immediately. If necessary, a layer of gesso can be applied to the paper. Gesso adds grip to the oil paint and it can be coloured by mixing it with a small amount of acrylic paint. However, the ratio of acrylic to gesso always has to strongly favour the gesso.
Artwork Care
Just like working on canvas, a varnish can be applied after the work has completely dried (9-12 months). In the interim (after drying for about 6-9 months), it is possible to revive any discoloured areas using the Talens 004 Retouching Varnish. When working with thick layers of paint, it is wise to eventually glue the paper onto a hard surface. Oil paint becomes harder over time. On a firm surface, the paint has less chance of cracking (craquelure).