Chromatopia: An Illustrated History of Color
Regular price

Sale price

$33.95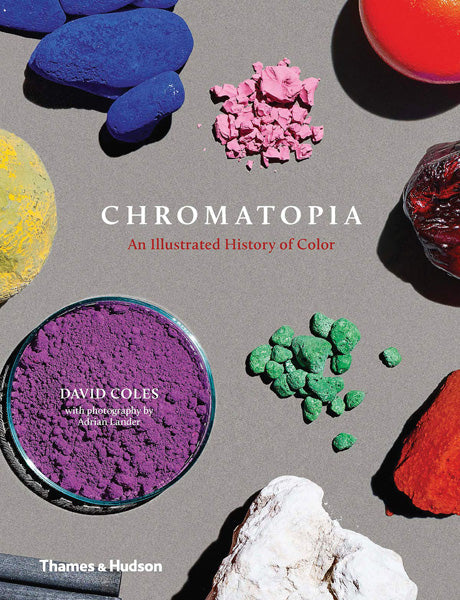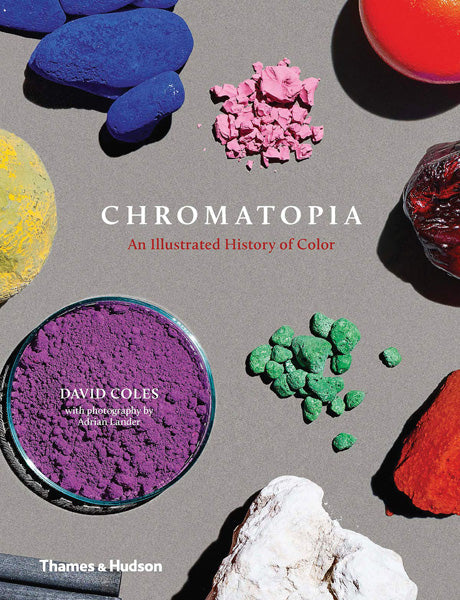 Chromatopia: An Illustrated History of Color
Regular price

Sale price

$33.95
Available For Delivery:
(8 available)
Coquitlam

(1 available)

Downtown Vancouver

(1 available)

Granville Island

(2 available)

Kelowna

(1 available)

Langley

(1 available)

North Vancouver

(2 available)

Victoria

(1 available)

ECU

(0 available)
This origin story of history'smost vivid color pigmentsis perfect for artists, historybuffs, science lovers,and design fanatics.
Did you know that the Egyptians created the first synthetic color and used it to create the famous blue crown of Queen Nefertiti? Or that the noblest purple comes from a predatory sea snail? In the Roman Empire, hundreds of thousands of snails had to be sacrificed to produce a single ounce of dye. Throughout history, pigments have been made from deadly metals, poisonous minerals, urine, cow dung, and even crushed insects. From grinding down beetles and burning animal bones to alchemy and pure luck, Chromatopia reveals the origin stories behind over fifty of history's most vivid color pigments.
Featuring informative and detailed color histories, a section on working with monochromatic color, and "recipes" for paint-making, Chromatopia provides color enthusiasts with an eclectic story of how synthetic colors came to be. Red lead, for example, was invented by the ancient Greeks by roasting white lead, and it became the dominant red in medieval painting.
Spanning from the ancient world to modern leaps in technology, and vibrantly illustrated throughout, this book will add a little chroma to anyone's understanding of the history of colors.
Chromatopia - An essential read for all artists
I loved this book about the origins of pigments and color in paint. I recently become interested in how pigments and paintcolors developed over time from the early earth colors of the cave painters to the modern brights available now. To understand about mordants and lakes adds value to my fledgling art practice. I love exploring the history of color. I recommend this book if you this topic interests you.