Caran d'Ache (Special Order) Luminance Set Of 100
Regular price

Sale price

$757.30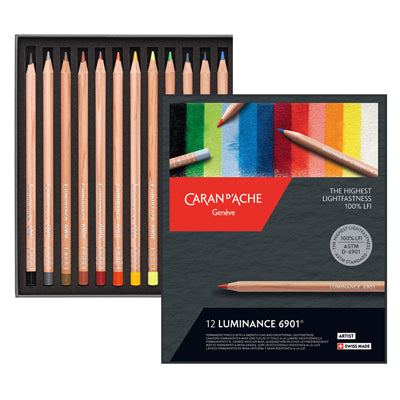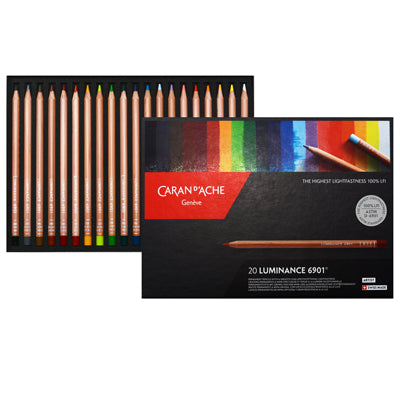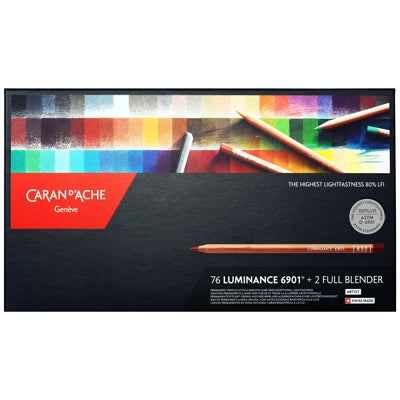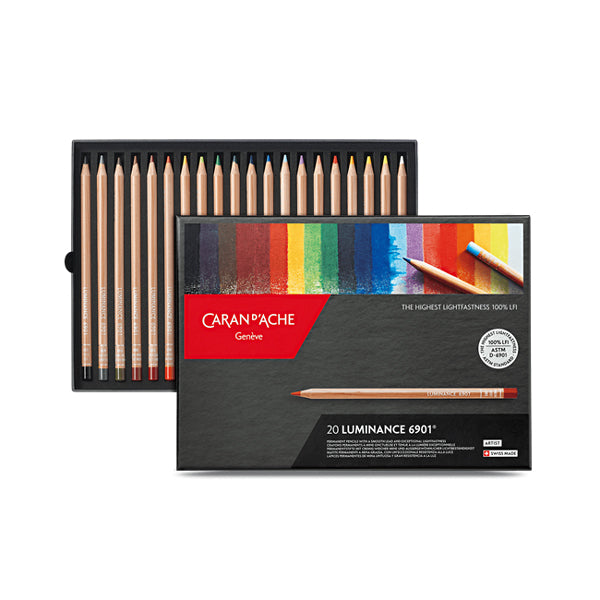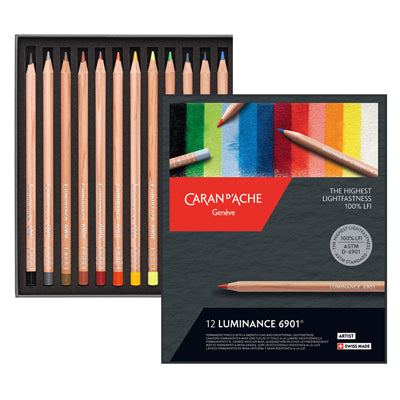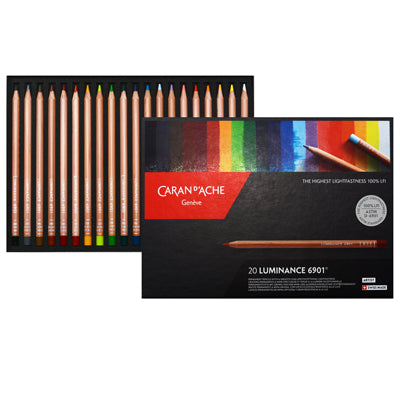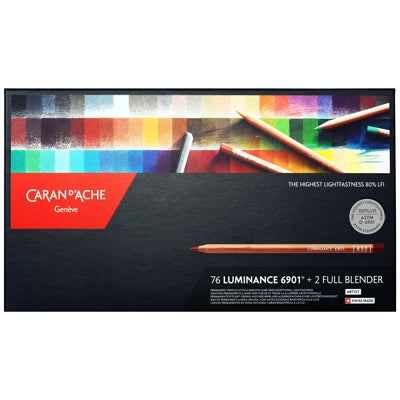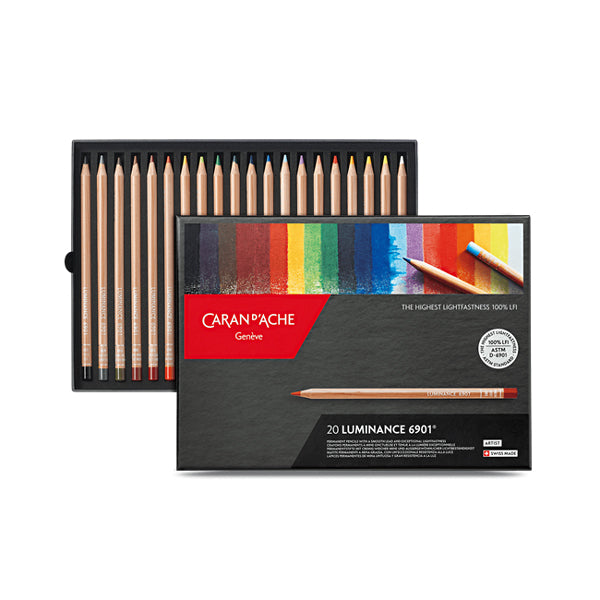 Caran d'Ache (Special Order) Luminance Set Of 100
Regular price

Sale price

$757.30
Available For Delivery:
(0 available)
Coquitlam

(0 available)

Downtown Vancouver

(0 available)

Granville Island

(0 available)

Kelowna

(0 available)

Langley

(0 available)

North Vancouver

(0 available)

Victoria

(0 available)
Luminance 6901™: The secret of light-loving colours.
Caran d'Ache, Maison de Haute Ecriture, is emphasising its expertise in Colour by offering professionals the Luminance 6901 colour pencil, a combination of the highest lightfastness and the smoothness of a permanent lead. Two years of research went into developing the formulation in the greatest secrecy in the Geneva workshops.
Lightfastness in compliance with the highest international standards: ASTM D-6901.
A perfectly balanced range of 100 colours.
Intense and bright colours.
High pigment concentration.
Smoothness and superior covering power.
Conforms to ASTM D 4236.
Characteristics:
Lead 3.8 mm, smooth and permanent particularly recommended for mixings and gradations, blendings and also shading and burnishing with a white pencil.
Premium FSC™ certified cedar wood, requires the use of a well-sharpened pencil sharpener, round pencil
Lightfastness indicator LFI or LFII (standard ASTM D-6901)
Identification number and name of colour
Glossy cap matches the lead colour
Caran d'Ache is a Swiss art supplies brand that places a high priority on sustainability. We've chosen to feature their Museum Aquarelle, Luminance, and Neocolor II products in our Eco-Conscious Art Materials Collection due to their commitment to environmentally friendly practices. Some of their sustainability initiatives include:
FSC certification and locally sourced wood: Caran d'Ache is FSC certified, meaning they prioritize responsible forest management, and they prioritize locally sourced wood for their products.
Free from toxic heavy metals: Their pencils are made with water-soluble pigments that are free from toxic heavy metals, ensuring the safety of both artists and the environment.
Nespresso partnership: Caran d'Ache partners with Nespresso to recycle used coffee capsules into the barrels of their Grafwood pencils, reducing waste and giving a second life to the aluminum and coffee grounds.
Explore our full selection of eco-friendly art materials at Opus Art Supplies.