Caran d'Ache Grafwood Pencils
Regular price

$0.00 $0.00

Sale price

$6.50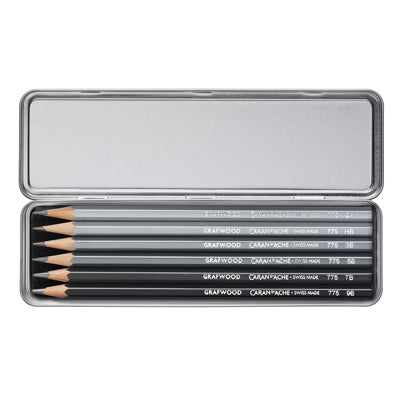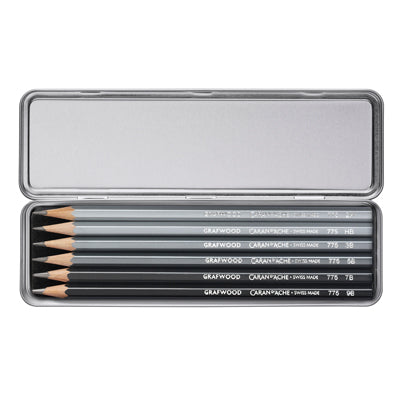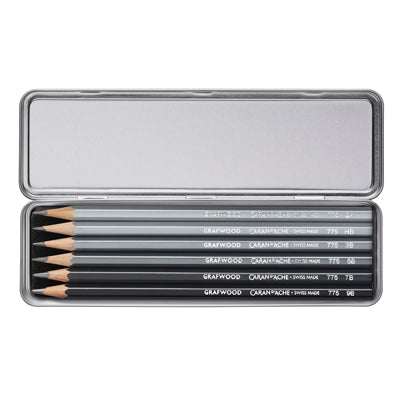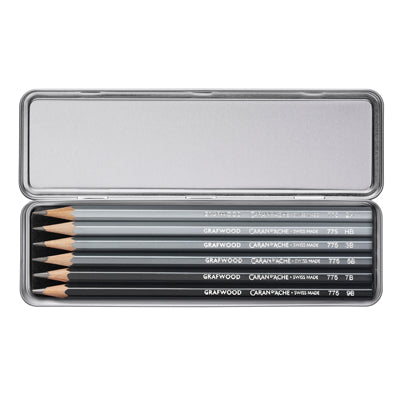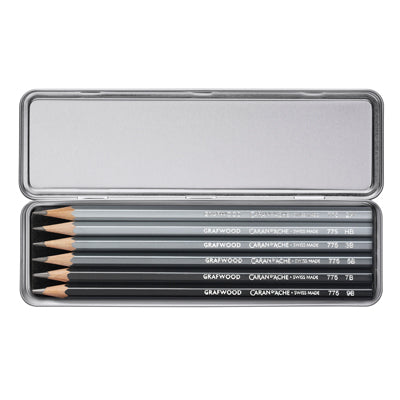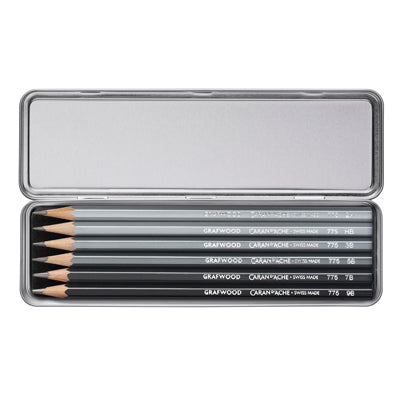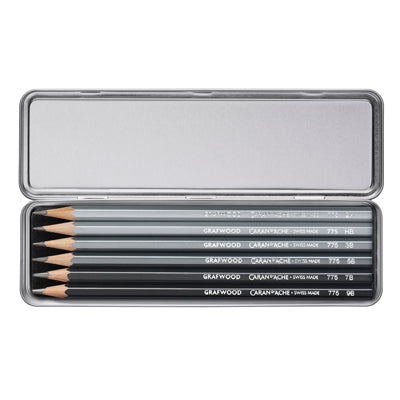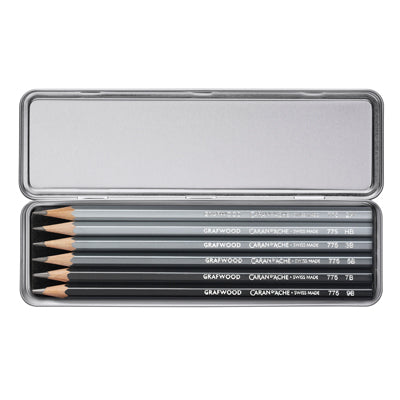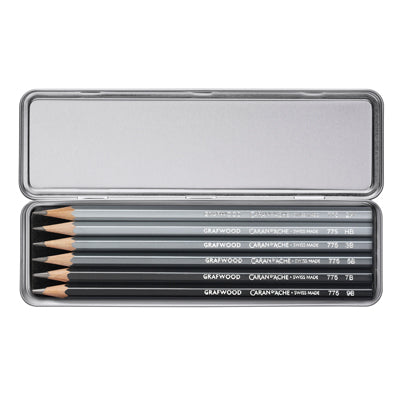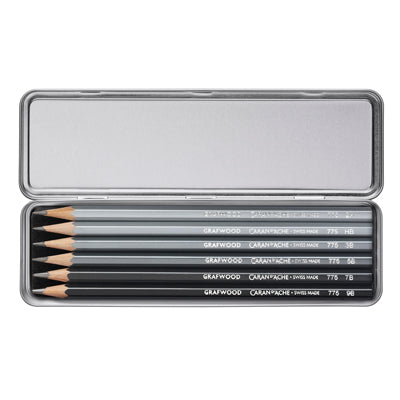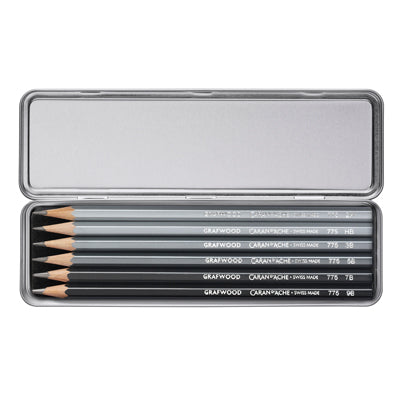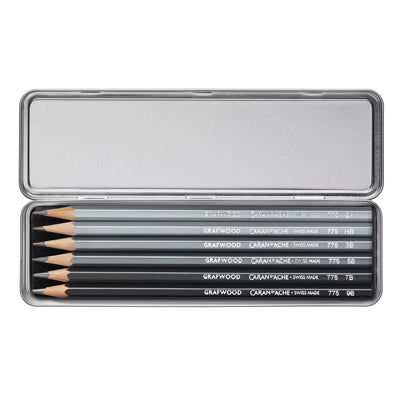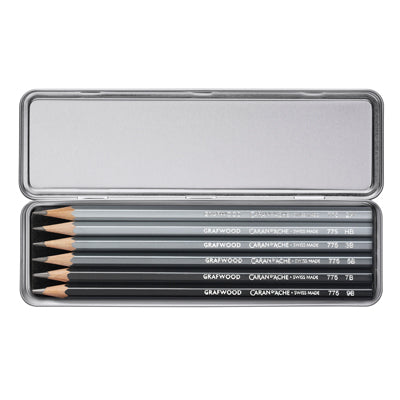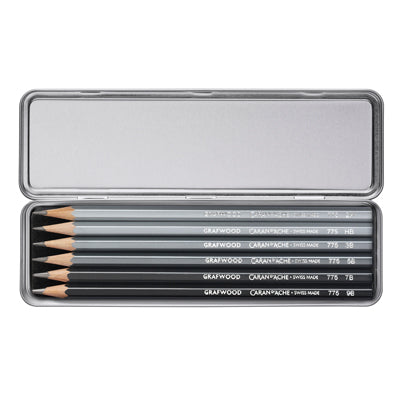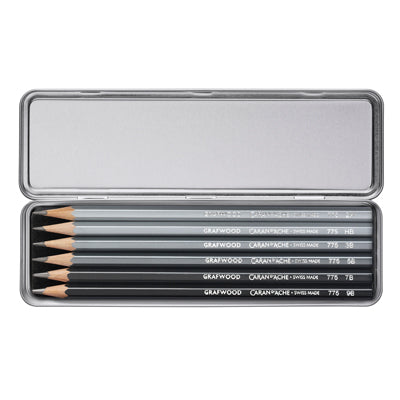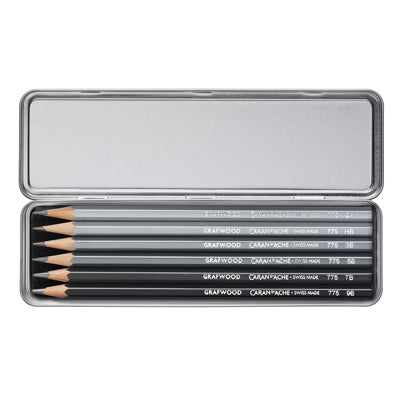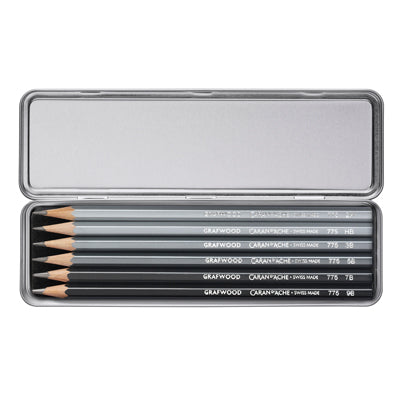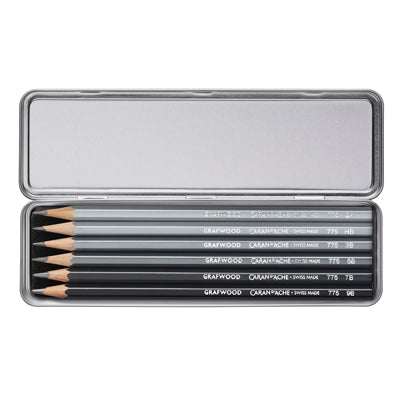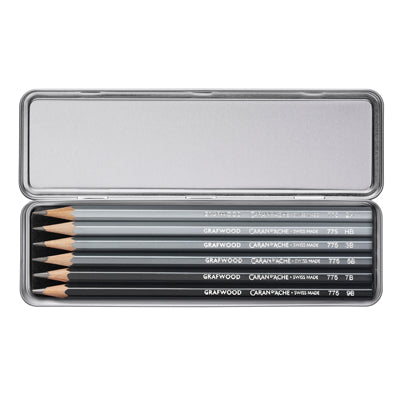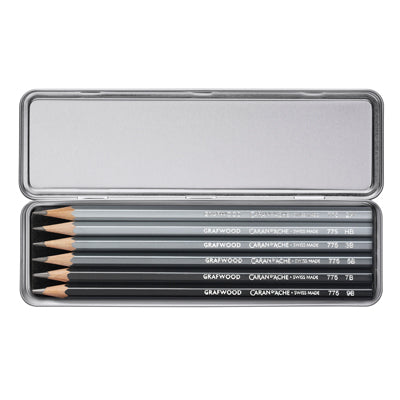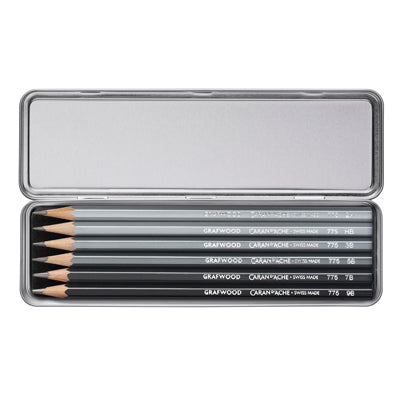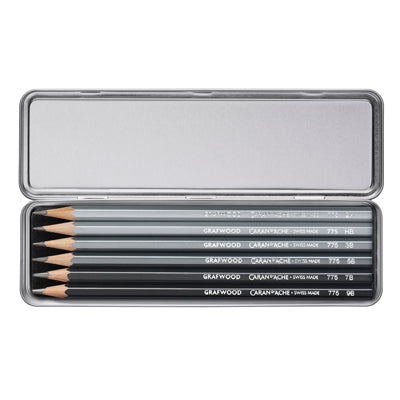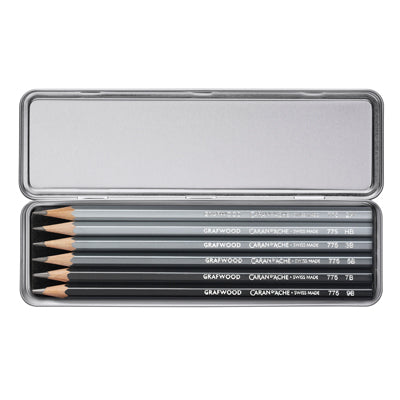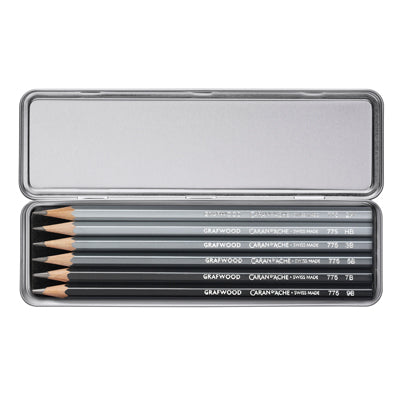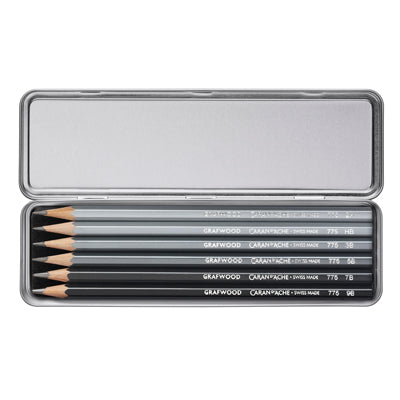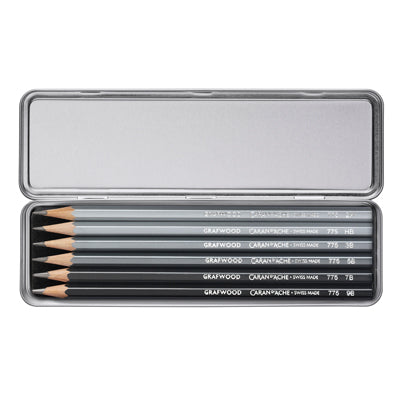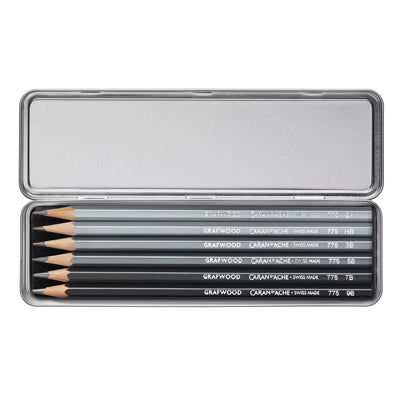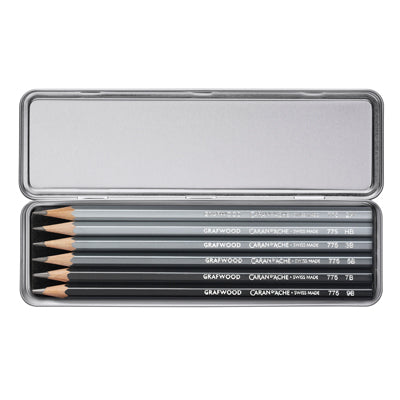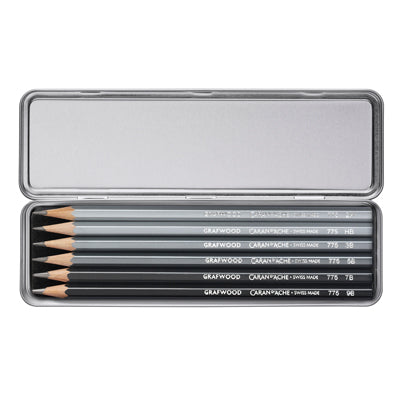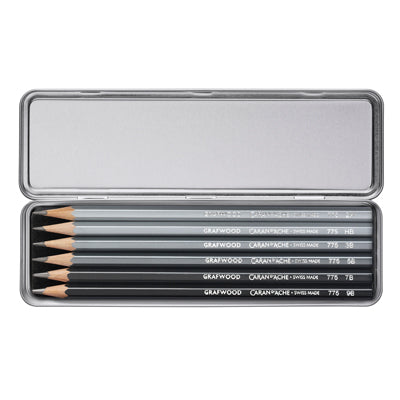 Caran d'Ache Grafwood Pencils
Regular price

$0.00 $0.00

Sale price

$6.50
Available For Delivery:
(6 available)
Granville Island

(3 available)

Victoria

(4 available)

Kelowna

(4 available)

Langley

(3 available)

North Vancouver

(4 available)

Downtown Vancouver

(4 available)

Coquitlam

(3 available)

ECU

(0 available)
Grafwood exists in 15 gradations, from the hardest to the softest of blacks for an infinite sensitivity of variation. From 4H, the hardest, to 9B, the softest and therefore the blackest in the range, artists have at their disposal an extremely regular and linear scale, whether in terms of wear on the lead or the intensity of greys produced. For the first time, tones are directly legible on the pencil thanks to a varnish adapted to each gradation.
Grafwood and Grafcube are manufactured from wholly pure minerals: 1% natural graphite and clay, homogenized with the greatest care to obtain an exceptional regularity of shades.