Akua Liquid Pigment Starter Set of 6
Regular price

$0.00 $0.00

Sale price

$51.50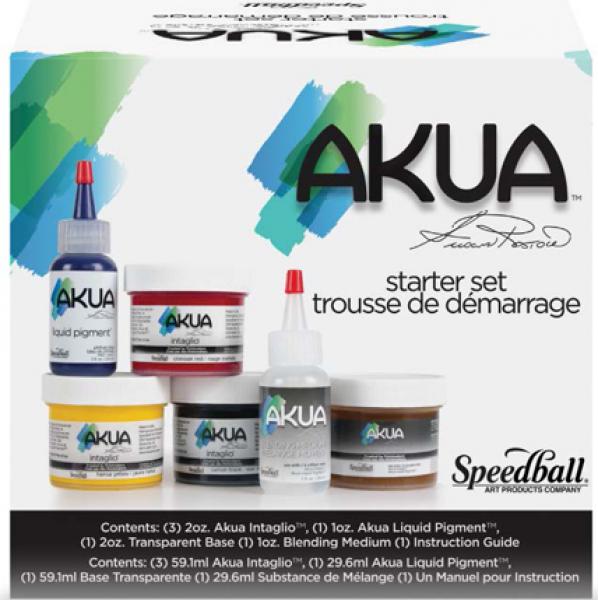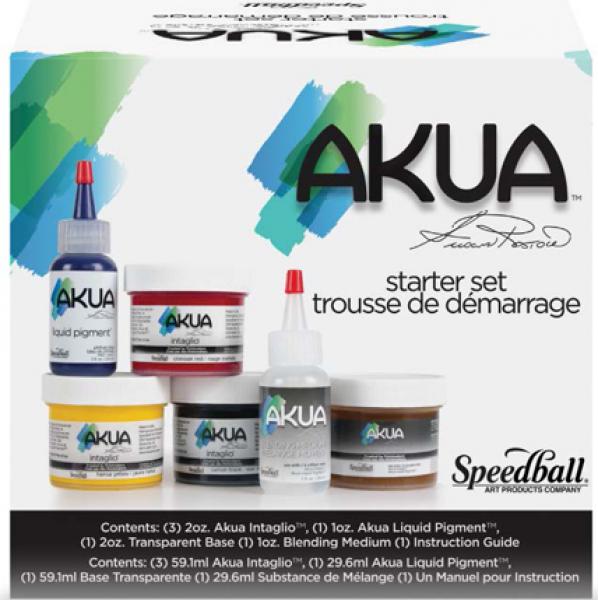 Akua Liquid Pigment Starter Set of 6
Regular price

$0.00 $0.00

Sale price

$51.50
Available For Delivery:
(1 available)
Coquitlam

(1 available)

Downtown Vancouver

(2 available)

Granville Island

(1 available)

Kelowna

(1 available)

Langley

(1 available)

North Vancouver

(1 available)

Victoria

(0 available)

ECU

(0 available)
The Akua Starter Set offers artists an affordable introduction to the unique and limitless possibilities of creating with Akua Inks and modifiers. Ideal for beginner and experienced printmakers alike, the Akua Starter Set includes the following: (3) 2oz. Akua Intaglio™ Inks (Carbon Black, Hansa Yellow, Crimson Red); (1) 1oz. Akua Liquid Pigment™ (Phthalo Blue); (1) 2oz. Akua Transparent Base; (1) 1oz. Akua Blending Medium; (1) Akua Instruction Guide.
Akua Printing Ink is Wonderful to Work With
I love this ink and look forward to receiving my Akua Pin Printer from Opus to complete my Akua work station.
Akua printing inks starter set
I do monotypes and wanted to try a technique where you work reductively, wiping back the light areas. These inks are great for that as they do not dry on the gel plate. You have lots of time to manipulate the image. When you are done, it is simple to transfer the image to paper without the need for a printing press. I found that the ink dried duller than I expected which is why I gave it 4 stars instead of 5. The starter set gives you the primaries plus two mediums to manipulate the thickness of the ink.