4Artist Duo Marker White Duo Set of 2
Regular price

$0.00 $0.00

Sale price

$14.60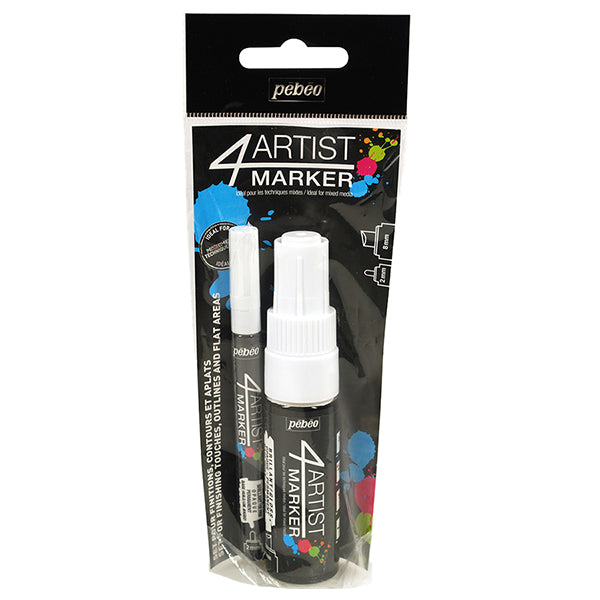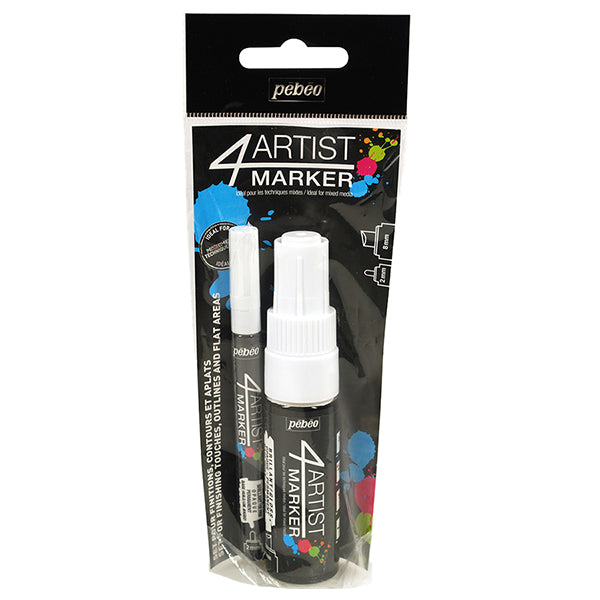 4Artist Duo Marker White Duo Set of 2
Regular price

$0.00 $0.00

Sale price

$14.60
Available For Delivery:
(1 available)
Coquitlam

(2 available)

Downtown Vancouver

(2 available)

Granville Island

(2 available)

Kelowna

(3 available)

Langley

(2 available)

North Vancouver

(3 available)

Victoria

(0 available)

ECU

(0 available)
The Pébéo 4Artist Markers are oil-based, pump-activated paint markers by Pébéo with vivid, opaque, bright and lightfast colours.
The 4Artist markers are permament, offer excellent lightfastness, stability over time. The ink is resistant to water and alcohol 48 hours after application but can be lifted from the surface using 4Artist Marker Odourless Medium to create shaded effects and alter your application after it has dried. Because of this, please remember to always use an isolation coat prior to applying varnish as some varnishes contain mineral spirits which may reactivate the ink.
The 4Artist Markers are extremely versatile and will integrate perfectly with Pébéo Mixed Media products like Vitrail, Prisme, and Moon paints, Gedeo resin, acrylic and oil paints, as well as ink. 
The range is available in 18 colours (15 classic colours and 3 metallic colours) in a glossy, highly pigmented finish and in 4 types of nibs (Round 2mm and 4mm, Chisel 8mm, Flat 15mm) that will offer genuine versatility of use.
Please refer to the colour chart for a complete list of lightfast ratings.