QoR Light Dimensional Ground - 237ml
Regular price

$0.00 $0.00

Sale price

$20.99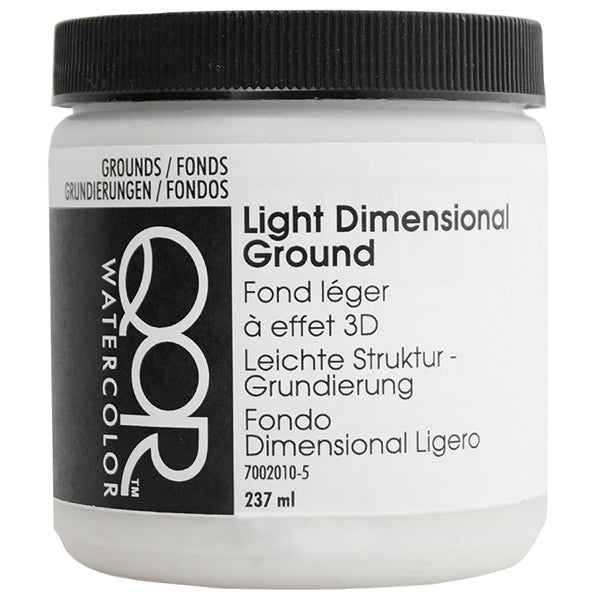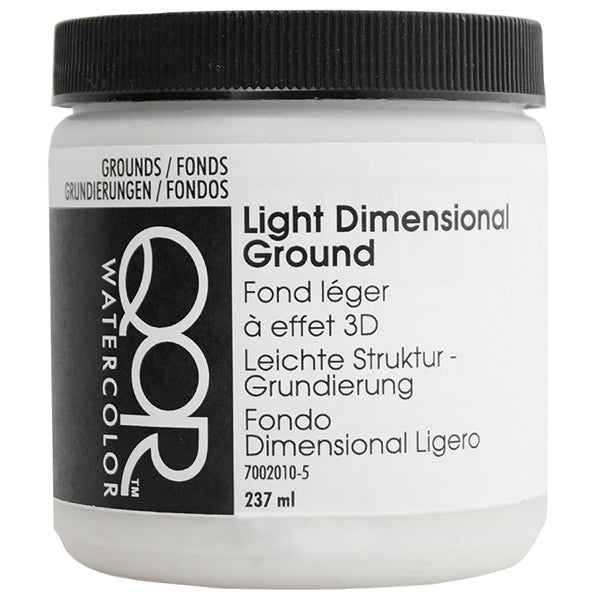 QoR Light Dimensional Ground - 237ml
Regular price

$0.00 $0.00

Sale price

$20.99
Available For Delivery:
(3 available)
Coquitlam

(1 available)

Downtown Vancouver

(1 available)

Granville Island

(2 available)

Kelowna

(1 available)

Langley

(2 available)

North Vancouver

(1 available)

Victoria

(2 available)

ECU

(0 available)
Revolutionize your surface with rich, buttery texture.
This opaque, white, lightweight paste spreads like cake frosting, allowing you to create a smooth, lustrous surface, or lay on thick and flowing textures to create peaks, ridges, and other beautiful, protruding shapes.
Whether your ground is uniquely sculpted or applied smooth, the spongy surface is extremely absorbent, and allows for both fine lines and detail as well as flowing washes. Try wetting the surface before dropping in colour to create beautiful 'blooms.'
You can use this ground to transform a variety of surfaces, including board, canvas, wood, panel, and paper. To apply, use a palette knife either in a smooth, singular direction, or lay it on with a variation in thickness and force to sculpt a unique surface.
Note that drying times will vary depending on the thickness of your application and the conditions of your work space. The ground may be wet sanded. The surface will shrink slightly when completely dry, but will retain its spongy absorbency.
To learn more about this product, watch GOLDEN's video about the Light Dimensional Ground here.
Try with QoR Watercolors!