GOLDEN Silverpoint / Drawing Ground - 8oz
Regular price

$0.00 $0.00

Sale price

$29.49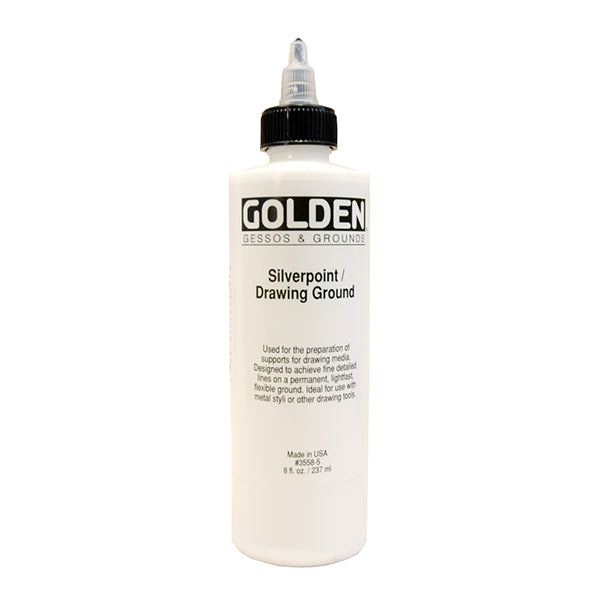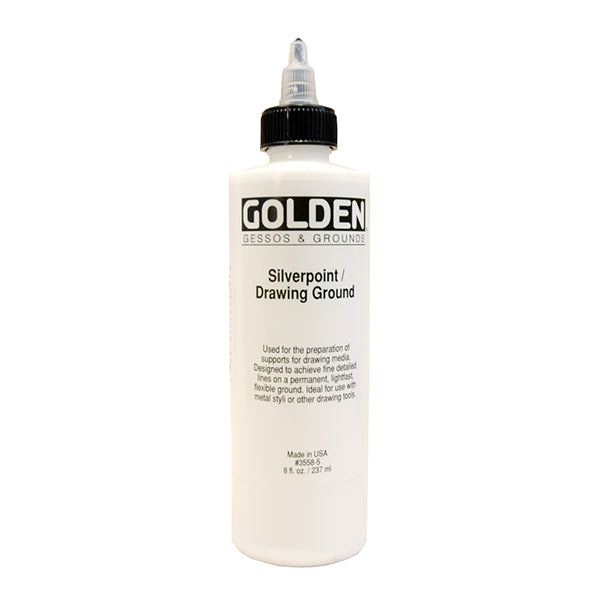 GOLDEN Silverpoint / Drawing Ground - 8oz
Regular price

$0.00 $0.00

Sale price

$29.49
Available For Delivery:
(1 available)
Coquitlam

(1 available)

Downtown Vancouver

(1 available)

Granville Island

(2 available)

Kelowna

(1 available)

Langley

(2 available)

North Vancouver

(0 available)

Victoria

(2 available)

ECU

(0 available)
Draw with metal! Try silver, copper, aluminium, steel and many more metals, as well as pens, pencils and markers.
GOLDEN Silverpoint/Drawing Ground is a liquid acrylic used for the preparation of surfaces for metal styli and drawing media. The ground is designed for the achievement of fine detailed lines on a permanent, lightfast, flexible ground. It is a low viscosity 100% acrylic polymer emulsion that contains high levels of titanium dioxide.
When using metals, consider that the metals will oxidize over time – silver will darken, copper will turn green, iron or steel will turn rust coloured, etc.