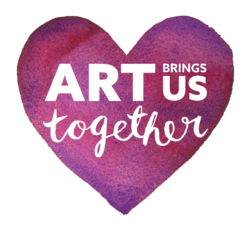 The Luminous Elephant is a unique creative event space in the heart of False Creek by Granville Island in Vancouver, B.C. They are a big-hearted studio that specializes in lively classes for adults, youth and kids of all ages in painting, photography, virtual workshops and modern artisan workshops. They are also beloved for their Corporate Team Building events.
The Luminous Elephant is there to help you connect with the world through webinars and video conferencing platforms to enjoy our creative, engaging and joyful workshops. Home to a group of the most awesome creatives – painters, sketchers, filmmakers, photographers, modern artisans – we LOVE to teach. If surrounding yourself with kind, happy, creative people is your thing, you'll love it there!
The Luminous Elephant has been around for almost 7 years and is a beautiful collective of Artist instructors of approx 10 people. They work with several outreach initiatives to bring the Arts to everyone regardless of financial backgrounds. Since Covid, they have experienced a surge in desire from the public for a safe haven to create art to uplift their spirits. Along with our now much smaller classes, we are pivoting to beautiful, soulful Virtual workshops in the Arts to elevate everyone's mood and wellbeing.