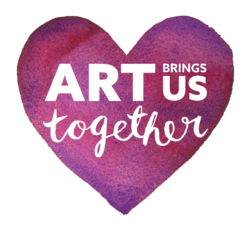 Place des Arts offers quality, inclusive arts programs, exhibitions and events to engage people of all ages, backgrounds and interests within the Tri-Cities region of BC. Established in 1972, Place des Arts is a not-for-profit arts education centre located in Coquitlam's historic Maillardville community.
Place des Arts offers in-person and online programs in music, dance and movement, theatre as well as the visual and literary arts. 2020 has been a particularly difficult year for everyone, and despite the challenges our organization has faced, they have successfully delivered a variety of arts programming and engagement opportunities for our students and community members during the shutdown.
Vision
Place des Arts is a thriving cultural centre and a highly valued leader in arts education.
Mission
Place des Arts works to inspire the artist in everyone through our quality arts programs and cultural experiences, our talented instructors and our warm, welcoming environment
Values
RESPECT: We care
QUALITY: We deliver
COMMITMENT: We fully engage
CREATIVITY: We imagine