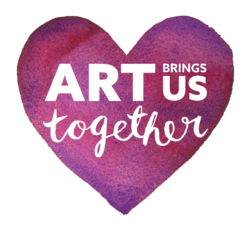 The Community Arts Council of Vancouver (CACV) was the first arts council in North America. Since its beginning in 1946, the Community Arts Council of Vancouver has been a contributor to shaping the cultural life of Vancouver.
CACV works with artists, arts organizations, community organizations, schools, nonprofits, and businesses to cultivate more cross-sector collaborations between arts, education, health, housing, and social services.
CACV's mission is to further the development of community arts throughout Vancouver. CACV's vision is of a socially-engaged, inclusive, and vibrant city alive with community arts.
CACV advances their vision in Vancouver through community arts programs that address social exclusion and accessibility to creative opportunities, Indigenous and non-Indigenous relationships, and building resilience and well-being through the arts.
Our primary offering to visual and performing artists facing exclusion is the Vancouver Outsider Arts Festival, which presents performances, exhibitions, workshops, conversation, and celebration to the public annually.