Pébéo Studio White Sand Textured Gel - 250ml
Regular price

$0.00 $0.00

Sale price

$19.70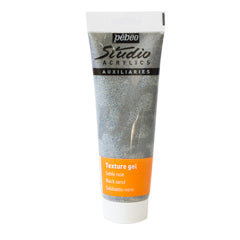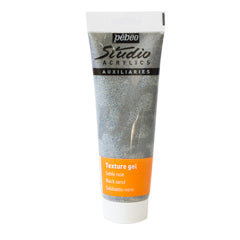 Pébéo Studio White Sand Textured Gel - 250ml
Regular price

$0.00 $0.00

Sale price

$19.70
Available For Delivery:
(5 available)
Coquitlam

(2 available)

Downtown Vancouver

(2 available)

Granville Island

(4 available)

Kelowna

(4 available)

Langley

(1 available)

North Vancouver

(0 available)

Victoria

(6 available)

ECU

(0 available)
Add some texture to your project.
Pébéo Studio White Sand Textured Gel is made up of natural sand mixed with an acrylic polymer binder. It can be used to add grainy texture to acrylic paintings or mixed media art. Use it straight out of the tube as it is or mix it with acrylic paints or other acrylic mediums. For the best results apply Sand Texture Gel with a palette knife as it will allow you to keep the heavy texture.
Sand Texture Medium has a granular texture that creates some very interesting effects when applied to painting surfaces such as canvas and can be applied thickly or thinly. If needed, it can be diluted with water and Pébéo Bindex.
Contains CMIT/MIT and may be allergenic to some users.