Jacquard Basic Dye Set of 8
Regular price

$0.00 $0.00

Sale price

$53.50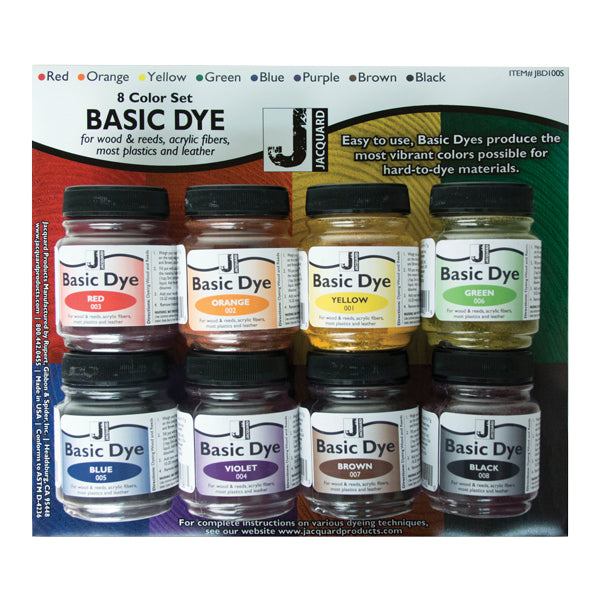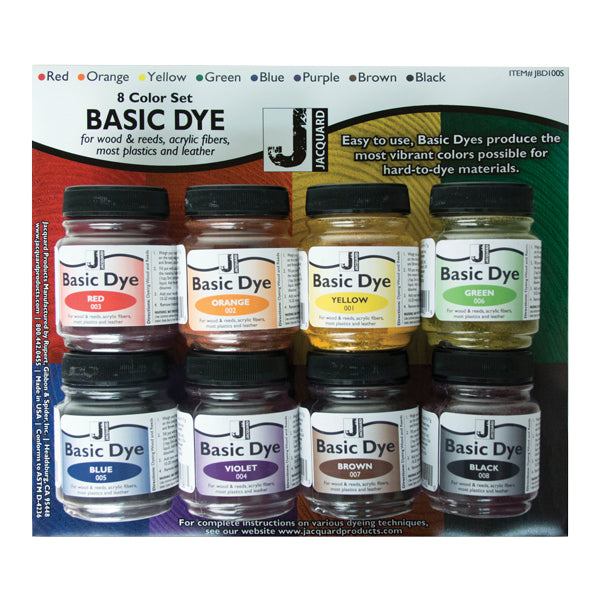 Jacquard Basic Dye Set of 8
Regular price

$0.00 $0.00

Sale price

$53.50
Available For Delivery:
(2 available)
Coquitlam

(5 available)

Downtown Vancouver

(2 available)

Granville Island

(6 available)

Kelowna

(3 available)

Langley

(2 available)

North Vancouver

(4 available)

Victoria

(3 available)

ECU

(0 available)
The perfect colours for hard-to-dye substrates, such as acrylic, leather, wood, and even wigs!
Jacquard Basic Dyes are bright, beautiful and easy-to-use. Developed for acrylic, these dyes these dyes are also great on wood, reeds, straw, paper, leather and hemp. Use them for potpourri, wigs, buttons – the list is endless!
Includes 14.17 g (8 1/2 oz) jars of Basic Dye powder in Red, Orange, Yellow, Green, Blue, Purple, Brown and Black.