Fluid 100 Watercolour 100% Cotton Papers
Regular price

$0.00 $0.00

Sale price

$18.50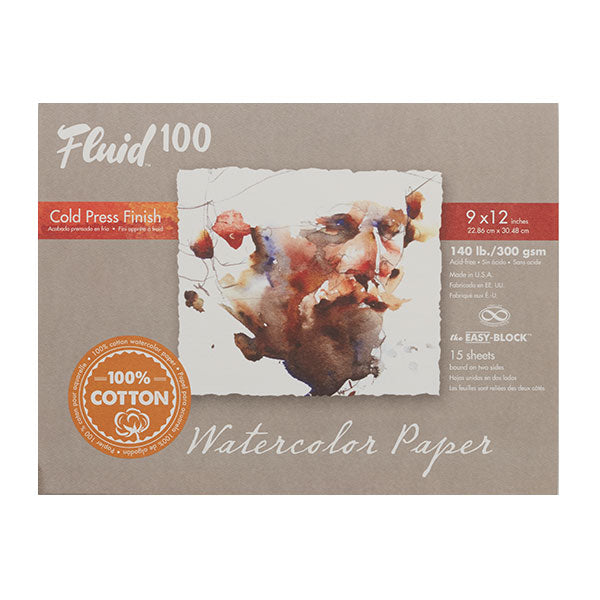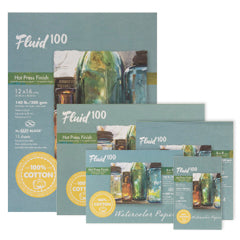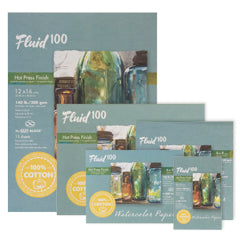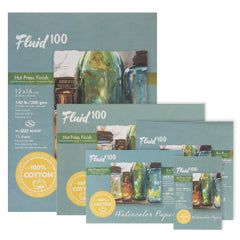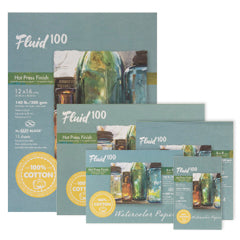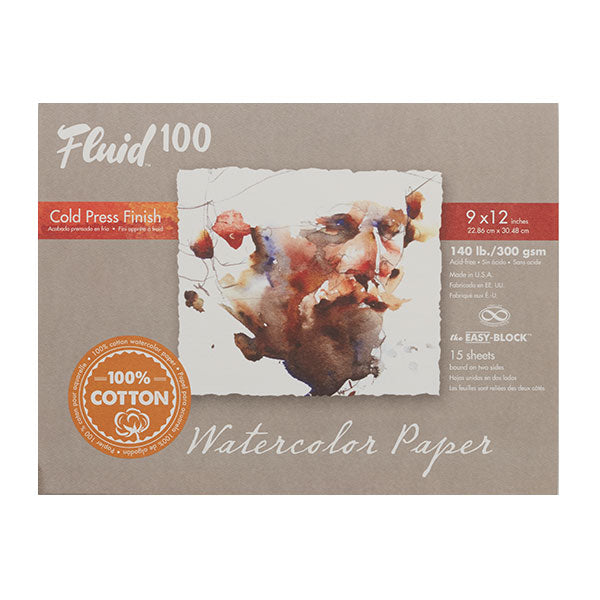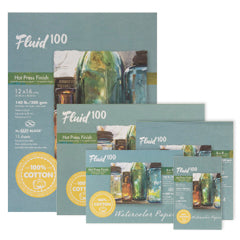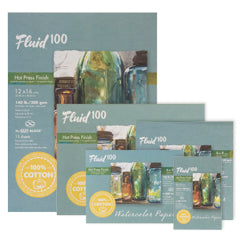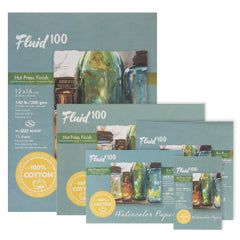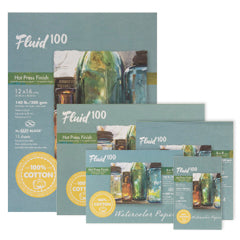 Fluid 100 Watercolour 100% Cotton Papers
Regular price

$0.00 $0.00

Sale price

$18.50
Available For Delivery:
(6 available)
Coquitlam

(2 available)

Downtown Vancouver

(2 available)

Granville Island

(1 available)

Kelowna

(3 available)

Langley

(3 available)

North Vancouver

(0 available)

Victoria

(1 available)

ECU

(0 available)
Uniquely crafted in small batches by European mill masters!
Fluid 100 is a premium quality archival cotton watercolour paper. Made from 100% these blocks feature a 140 lb (300 gsm) cold press or hot press surface, or 300 lbs cold press surface. The gelatin sizing allows artists great control while keeping colours brilliant. The Fluid 100 blocks are perfect for both wet and dry techniques!
Specifications:
100%
140 lb or 300 lb
15 sheets per block
Bonded on two sides
Premium quality, affordable cost, durable paper
Like painting on paper towel
TKucey. LightcodeArts. https://youtube.com/lightcode
I had high hopes for this pad (after discussing many options in the shop )as I like to use a lot of water for wet on wet technique with a lot of layers and high colour saturation.
Like another reviewer has said this paper rips very easily! I spent a long time trying to get it off the block and in the end it ripped like cardboard.
And cardboard is a good analogy because that is a very similar feeling to it. I was excited to try a block that wouldn't buckle but mine did. Buckled right through to the next page .
The texture for me is not something I like but that's a personal preference.
The absorbancy is very high. I would put down water in a couple of moments it was like it disappeared so I would put more and that would happen again. I've never experienced that with a block before.. Perhaps that's why it buckled so badly. yeah it is disseptive because it doesn't feel like you're painting on water
some people might really love this for a wet dry technique, yet for me in addition to sucking up the water it also sucked up the pigment! Leaving my surface is very dull and dead looking and washed out. What would normally take two or three layers was taking five, six, seven!
And I use high-quality saturated professional paint.
Overall a profound disappointment.
If you are someone who likes to do a wet on wet technique with a lot of water, I would avoid this pad even if it is on sale.
Fluid 100 cold press and hot press exceptional performance
I tried both the cold and hot press for different effects. The cold press moved the pigment very well and handled large pools of water. It may be my new favourite. The hot press was great for layering and more precise, controlled painting. That said, I doused the paper in water with no buckling; it stayed wet for a long time and the pigment did not get stuck. I actually prefer this one to Arches hot press.
It ripped apart
Maybe I need to learn how to use this paper better… I couldn't get it to tear out of the pad and it ripped apart :(
Fluid 100 Watercolour 100% Cotton Papers
Reliable and predictable….
It is so good and predictable that you quickly are just using it. It is especially well behaved when doing wet on wet techniques producing soft blended edges, lifting out crisply, and colours drifting into wet washes cleanly and evenly.