Opus Copenhagen Mouldings
February 18, 2014
Inspired by Scandinavian design, the latest addition to frame mouldings at Opus – the Copenhagen – combines natural materials with sleek, modern lines.
Balancing beauty and function, the Copenhagen embraces the Scandinavian design principles of minimalism and utilizing natural materials. Crafted in Europe, this moulding is finished with real oak, maple, and teak veneers, giving the look of hardwood, without the added expense.
Available through the Custom DIY Framing Service, the Copenhagen comes in 3 modern, sleek wood moulding profiles that are suitable for works of art on paper, digital prints on paper and canvas, and object framing. Reasonably priced, the Copenhagen gives you the freedom to express yourself and lets each piece in a room tell a story.
Anyone can achieve the Scandinavian look. Keep the frame neutral by pairing your Copenhagen with a white or cream matboard. Complete your custom Copenhagen the by floating the art. This helps add to the informal, handcrafted look that is important to this style of design.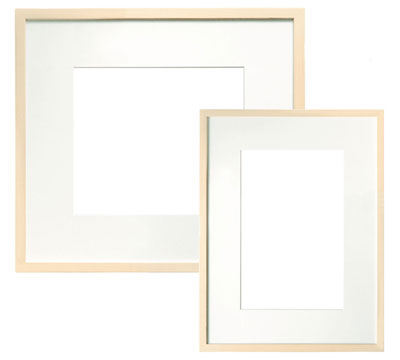 Try mixing and matching or varying the wood finishes in multiple-frame displays. You can even add some custom matte white BOD frames to a photo wall, or use a white readymade Opus BOD Frame. Don't be afraid to mix textures or add a pop of a bold colour through a mat or fillet. Vibrant colours like true reds or lime greens give a stylish contrast to a natural wood finish. Echo colours with your furnishings to easily create a cozy, Scandinavian style room. It is fashionable and on trend, yet casual and comfortable.
The Copenhagen brings great style to every artwork and every space.