Just Add Colour – Article
September 18, 2015
Colouring books have grown up! A relaxing, therapeutic, and remarkably fun activity, colouring books have made a comeback with adults worldwide.
In mid-2014, the reports of a new creative trend began to emerge. Adults were picking up pencil crayons, markers, and more, using them to spend hours on an activity normally reserved for children: colouring.
What they were colouring in, however, were not the simple forms found in publications aimed at children. A new wave of intricate designs requiring the steady hand of an adult had begun sweeping its way across the world. Adult colouring books are not new, but the widespread popularity they are enjoying is.
It appears to be a response to a world that is always vying for our attention, offering the welcome reprieve of a fairly undemanding activity that gives us an opportunity to be present and connect with an artistic activity that brought us pleasure as children.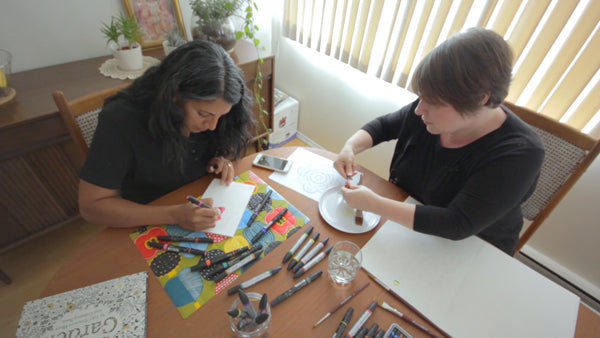 At the turn of the 20th century, Carl Jung introduced the Western public to mandalas, recommending colouring them as a way to promote focus and to let the subconscious go. That idea is being echoed today with colouring being looked at as relaxing, even as therapeutic. When French publishers added the words "art therapy" and "anti-stress" to several colouring book titles, a phenomenon was born, with over 3.5 million books sold in their country.
In North America and the UK, the book that is propelling colouring into the popular consciousness is Johanna Basford's Secret Garden: An Inky Treasure Hunt and Coloring Book. The British publishing house, Laurence King, approached this well–known illustrator to create a children's colouring book, and it was she who suggested a book for adults. They agreed, and 13,000 copies of Secret Garden were published in early 2013.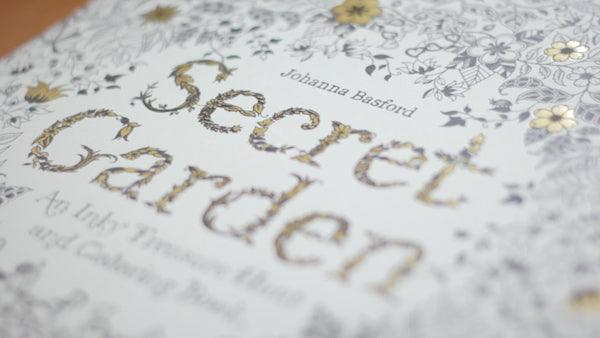 In October 2014, Ms. Basford announced that the book had sold 200,000 copies. That number rose to 1 million in January of the following year and by September 1, 2015 it had reached a staggering 6.8 million copies sold worldwide! While Secret Garden is certainly the front runner in the category, it is not alone. A multitude of artists have been inspired and are sharing their own illustrations as books and free downloads.
We've seen trends similar to this in the past — all the Paint-By-Numbers paintings in vintage stores attest to that. Yet, while those kits offered adults a chance to get a feel for what it was like to move paint across a surface with a brush, "by-numbers" meant the creative decision-making was out of their hands.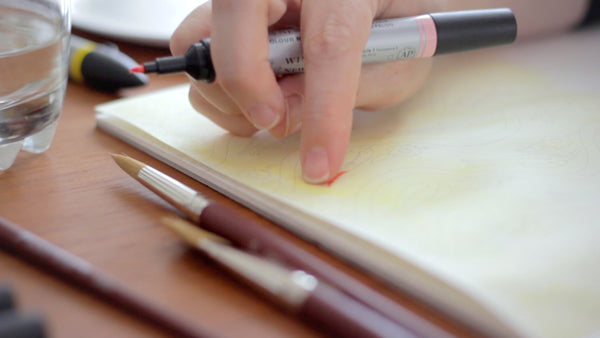 Where is the creative decision-making in colouring in someone else's illustration? By removing the "What should I draw?" or even "I can't draw!" from the equation, you can jump right into selecting colour and experimenting with your materials.
For those who haven't honed their own drawing abilities, it's a beautiful way to begin to explore their creativity through colour, to get to know their materials on work that isn't precious. For others who have demonstrated illustration skills, it allows them to unofficially collaborate with another artist, perhaps even becoming aware of their creative choices and allowing that to positively influence their own work.
And if you don't want to colour in someone else's drawing? Pick up a pencil, or a pen or paintbrush, and begin creating your own Secret Garden, whatever that looks like for you.•
| | |
| --- | --- |
| | Looking for further inspiration? Watch our video Just Add Colour featuring Vancouver artist Sandeep Johal. We joined her in her home studio to discuss this latest creative craze. |