What is Giclée?
March 4, 2021
Almost all artists looking to print their artwork will encounter the term giclée. So, what does it mean?
Giclée (pronounced zhee-KLAY) is a French word meaning "to spray or to squirt", referring to the way these high-resolution, typically large-format, printers work and has since expanded to refer to the archival quality prints that fine art printing produces.
There are several qualities that tend to be associated with Giclée printing, most importantly that it is high-resolution and archival. Although, Giclée is a loose term and many use it with different standards. At Opus, we pride ourselves on being artists serving artists – we understand the importance of colour accuracy and quality replication – and we offer the best when it comes to producing Fine Art Prints, which is why Opus Fine Art Printing offers giclée prints.
While a high-quality printer and ink are essential, paper and image quality are also fundamental to achieve top-notch printing results.
Opus Fine Art Printing can reproduce anything from the most detailed photographs to the finest works of art. Print reproductions of fine artworks are able to capture the details in each brushstroke from the original in addition to assuring the most archival prints – in many cases, the prints are more archival than the original artwork!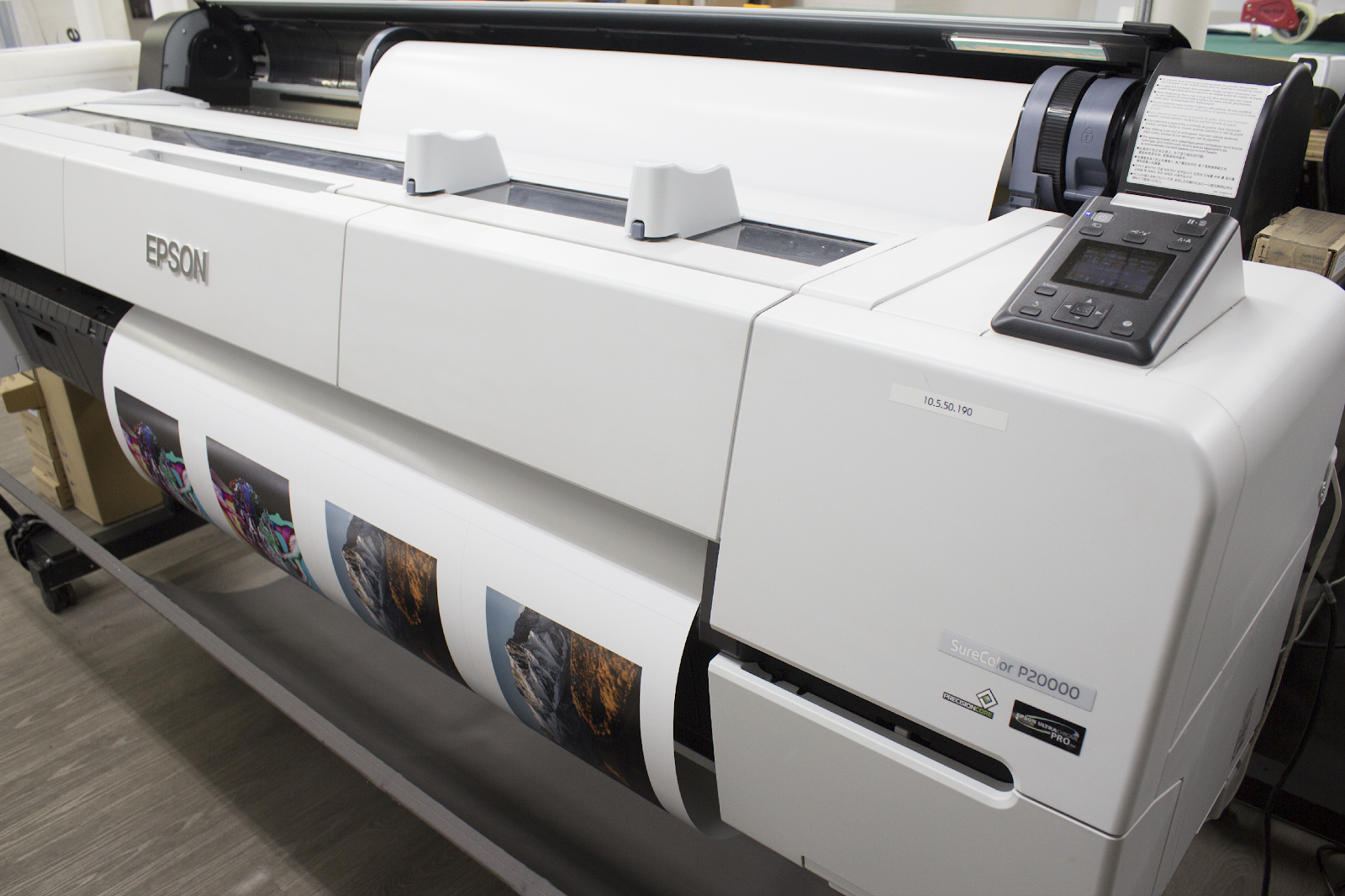 To create these outstanding giclée prints, we follow a special formula:
Surface: Starting with your surface, Giclée prints must be printed on 100% archival paper or canvas. Opus has a curated selection of the worlds' best canvas and papers, including gloss, matte, water-colour, and more! Browse our selection of archival quality surfaces.
Printer: Opus uses high-quality commercial, wide-format Epson ink-jet printers. Epson is the leader in the printer industry for quality and colour accuracy. 
Ink: Opus Fine Art printing uses only the best archival-quality, pigment-based Epson certified inks to produce accurate, long-lasting colours.
File Resolution: For best results, your image file should be 300PPI (pixels per inch) or higher resolution. For fine art, we recommend having your art professionally captured. Check our FAQ for more file preparation tips!
Opus Fine Art Printing is perfect for artists and photographers wanting to create stunning giclée prints on canvas or paper. We're here to help you navigate through the many options available so that you are able to make selections that complement the style of your work, bringing to life your photograph, digital art, and fine art reproductions. For more information and to print, visit any of the 7 Opus locations (link to all locations) or our new Opus Print Space (link to Opus Print Space location), which is dedicated exclusively to Opus Fine Art Printing service!