The Strathmore brand name began to appear on our fine art papers in 1899, first with Charcoal and soon after with Bristol. The Strathmore brand quickly became known as one of the highest quality art papers used by many leading artists around the world.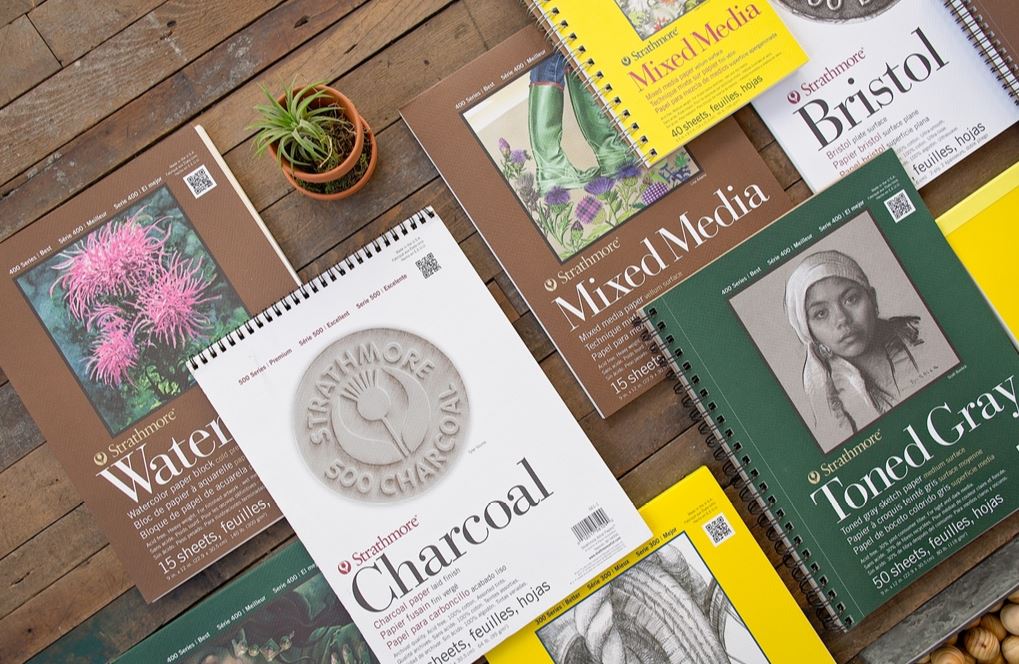 Strathmore Paper, Pads, and Blocks
Strathmore Cards
Draw, paint, or collage on these blank, high quality 140 lb paper cards. The textured vellum surface is similar to watercolour paper so you can freely mix your dry and wet media from watercolour, gouache, acrylic, graphite, pen and ink, pencil, marker, and much more.
Strathmore Art Journals and Travel
Work in style with Strathmore's fine art papers in finely crafted books.
Strathmore Art Journals are bound in finely-crafted rich dark brown covers and feature quality smyth-sewn binding allowing the pages to be opened flat for easy drawing on both pages. The Softcover Art Journals are bound in a velvety softcover, and the Hardbound is bound with a hard cover in matte.